Custom software development cost is something that is of importance to everyone who is considering developing their software solution. Unfortunately, it is challenging to provide an accurate estimation. Several circumstances determine everything and the objectives you wish to accomplish. Software developed specifically for a single company to meet the company's distinct operational requirements is known as "custom software."
You need to consider your company's objectives and select the kind of product that will assist you in achieving those objectives. After that, one can narrow the price range depending on the elements that impact it. But you can't do that until after that.
Types of Software: Overview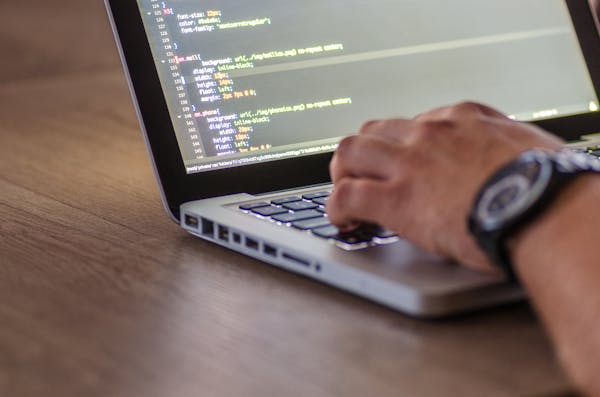 Many distinct connotations may be attached to the word "software." It may be a customer relationship management (CRM) solution for the sales and marketing departments, a call analytics system for your contact center, a mobile dating application, or an inventory control tool to increase company functions. As can be seen, there is a wide range of choices available.
It's like asking, "What does the typical cost of a car cost?" when you want to know how much it costs to develop bespoke software. This depends on a wide range of criteria, such as the automaker you choose, the additional features and capabilities you seek, and even the location where you intend to acquire the vehicle. However, the scenario is the same when it comes to the creation of bespoke software.
Additional reading: A Detailed Guide to the Types of Software
Following are some of the most common types of software:
1) Web Applications
Building websites and web apps are likely one of the most popular sorts of software development. These solutions may be accessed using a web browser and include front-end and back-end development.
The construction of websites and platforms, content management systems, and eCommerce platforms are in high demand among organizations, which has led to a boom in web development.
2) Mobile Applications
It's newer than web development. With the first iPhone 14 years ago, mobile app development began.
With more people using mobile devices, businesses are keen to build applications that meet client demands.
Mobile app development creates mobile apps. Mobile app development includes games, travel apps, social networking, and online consultations and services.
3) Software for business automation
Value chains benefit from business automation software.
Custom automation solutions can be more effective than off-the-shelf ones. A mass-market CRM won't evaluate your company's needs. Custom CRM plugins and features may push your organization and reinvent customer relationship management.
4) Embedded Systems
Integrating equipment, software, and logic when building a new product or gadget. With IoT devices, practically everything can be linked and used. Thus, embedded systems development is widespread.
Embedded systems are built to execute a specific purpose within a device. They're used in commercial, automotive, medical, and telecom. E.g, traffic controlling systems found in traffic lights or processing software of imaging in medical equipment.
5) Cloud Computing
The advent of cloud computing solutions has facilitated collaboration among geographically dispersed teams, increased flexibility, speed up procedures, heightened security, and lowered operating expenses. In particular, they do not rely on a personal computer or a local server for storing and administrating data; instead, they employ a network of remote servers accessible over the internet, sometimes known as "the cloud."
Read also: Cloud Vs SaaS: The Main Difference Everyone Should Know
Factors Affecting the Custom Software Development Cost
After becoming aware of the most popular kinds of software, it is time to investigate the aspects that truly impact the cost of producing bespoke software.
1) The Size of Your Project
First, examine the project's size. The project's scope determines everything. Your custom project requires more work as its user roles and modules expand. Four sizes are considered usually. Let's go into detail.
Small
The work or upgrades involved in a small project are often not significant. Perhaps the construction of a UI or a straightforward plugin. In most cases, there is not much engagement with the customer. Instead, once they know the aim, the development team works fast to carry out the duties and then displays the outcomes.
Mid-Sized
Projects of this scale need significantly more time and labor than smaller ones. Deliverables often cover a more comprehensive range of tasks and responsibilities than usual. Integrations do not need to be particularly complicated because the solutions often do not need connectivity to other corporate applications.
Large Scale
Large-scale development products are notoriously tricky and complicated. They frequently must be integrated with several other systems and face security, scalability, and maintenance difficulties.
2) The Complexity of the Software
The job's degree of difficulty is the primary factor determining the majority of your expenditures. It demonstrates the number of distinctive characteristics that must be present in an app to be commercially viable, including the number of screens, processes, automation needs, process interweaving, dependent and independent pathways, and more.
The coding and testing processes will take longer if your mobile application contains complex logic. If it does, it's likely because your program has some complexity requiring further attention.
3) Platform
The cost of developing software might also change based on the platform that is used for development. When working with a smartphone app like Lyft or Instagram, the app in question needs to be designed for each of the most popular platforms.
Be ready for a software cost estimation closer to the upper end of the range if you need cross-platform software that supports all the commonly used operating systems, DBMS, and frameworks.
4) Tech Stack
The development team will typically choose a technology stack for your customized solution. You must grasp what we're saying.
A technological stack is the collection of software-building and running services. It outlines your application process. Imagine IT project construction materials. Languages, frameworks, web servers, and hosting tools make up a technological stack.
5) Design
The burden on your developers may rise depending on the kind of design concept you go with. This comprises intricate and unique user interface components, sophisticated animations, and user experiences, all of which contribute to your software's aesthetically gorgeous and appealing appearance.
If you choose unique designs requiring more time and effort, your developers will undoubtedly ask for a higher price.
6) Other Systems Integration
Integrations are another component that plays a role in determining the cost of the software. Integrating with independent third systems like customer relationship management systems (CRMs), enterprise resource planning systems (ERPs), and payment gateways are typically required in most modern apps.
Specific integrations can be quickly and easily set up, while others can be more difficult and time-consuming. For instance, if you use PayPal, you won't run into many issues; however, if you need to connect to a third-party reporting system, you could run into additional challenges.
7) Data Migration
Having a backup helps avoid data loss. Move if your old system has the data you want in your new program.
Migration moves data between two systems. It includes writing a script to convert data. Preparing translation guidelines and developing scripts might delay the job. This step is usually conducted after the program is complete to ensure smooth operation. The data is then translated many times to ensure accuracy. This technique can lengthen the project.
8) Product Design and Development Team
Team size affects software development costs. After determining the type of solution and its magnitude, decide how many individuals will participate. Every project needs a manager, analyst, developer, and QA. In a short project, one individual may do two roles. A Developer may also test. Depends on software complexity and resources. Effective development for big business projects requires one person in one job.
9) Project Timeline
Timing affects the cost of bespoke software development. 9-month custom software is more expensive than a 5-month one. If your developers want six months to construct your bespoke software but want it done in five, you may be required to pay more. Shortening development time may not raise expenses linearly.
If one developer can produce software in 9 months, it doesn't follow that 3 developers can provide it in three months, as communication, planning, and related features slow things down.
This is the timeline for many Software Development Life Cycles:
Planning and Requirement gathering – two weeks
Product Design and Architecture of Framework – two to four weeks
Development – three to five months
Launch – two to four weeks
Testing and Maintenance – three to four weeks
10) Unexpected or Extra Costs
Always estimate different prices for custom software. There may be costs unrelated to the developer's hourly fees and competence. Developers may require licensing for specialized software. If your project requires leasing or buying servers, this cost will be included in your final bill. If you need to relocate existing data, expect higher costs. Large volumes of data make migration difficult. Remember this while estimating development costs.
11) Maintenance and Support
People prefer to prioritize project completion above software maintenance. Maintenance is generally non-negotiable for your solution's value. You may require security fixes, minor upgrades, extra functionality, and occasional checks.
Finally, if your team assists, it affects software development costs. Will you wish them to repair bugs, or will you do it yourself?
Companies may provide affordable fees for sustaining software solutions, but you need still to incorporate this expense into any tool's lifetime budget.
Custom Software Development Cost: A Rough View
The development of custom software is costly compared to off-the-shelf alternatives. Custom software development has usual difficulties and solutions.
Depending on the project's scope, custom software development might cost $10,000 to $250,000. Software development expenses are challenging to forecast. Complex projects requiring numerous developers and revisions might cost millions.
Locations
Location matters a lot in software development. If a developer or software company charges $ 50,000- $ 100,000 for a custom project in the United States, then an Asian or African team will only charge $ 10,000 to $ 50,000 for the same project. The reason is simple: lower cost of living and lower salary requirements.
Per Hour Costs
Hourly rates differ according to expertise and team. A freelancer may charge $ 10- $ 50 per hour depending on expertise. A mid-sized software house or agency will charge $25-$75 according to the project's complexity. A significant development company may charge anywhere from $100 to $1000 per hour.
Type of Software
Software development costs also depend upon the type of software solution as it defines the scope and complexity.
A primary CMS platform with design, custom features, settings, etc., costs $20,000 to $50,000.
A CRM platform with basic capabilities and a few custom functions costs about $30,000 to $100,000. Complex CRM systems like Hubspot may cost $200,000+.
Depending on features and firm size, Erp systems development costs $50,000 to $100,000. Large organizations' massive amounts of data demand complex ERP functionalities. So solution development can cost $150,000-$500,000.
eCommerce websites cost 10,000 to $50,000 to create, depending on customization integrations etc.
Custom eCommerce software development prices start at $50,000 for a simple product and can reach hundreds of thousands for complicated solutions.
Mistakes in Cost Estimation
Poor communication causes software development conflicts often. When clients can't describe their final aims, estimates might be off. It produces as promised and is under budget only when your project team understands your concerns and intended results.
Bespoke software development projects include numerous variables; no two are alike. Messy communication wastes time and resources. To avoid difficulties, learn about software development aspects. If you can't interact with the development team and stay active in the development, don't start a project. Miscommunication costs money and causes stress, so be precise about what you desire and ask any questions when necessary.
How to Reduce Software Development Costs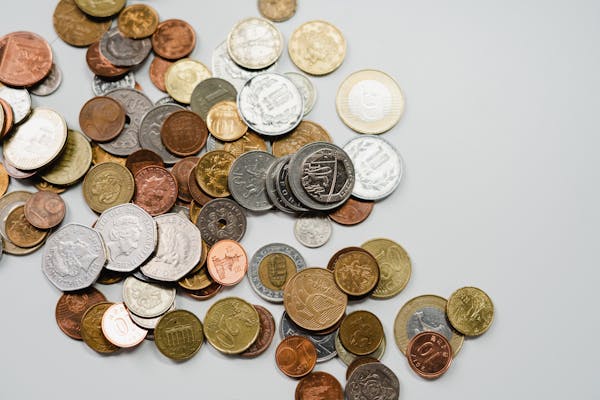 All firms need software, but expenses tend to soar. As these organizations construct cutting-edge technologies to fuel expansion, budgeting becomes hard.
The development team should be contacted often and given a budget estimate. This allows for unexpected software development costs. Here are 8 ways firms might reduce software development costs beyond a cost estimate:
Take the Agile Approach
Employ both Manual and Automatic Testing
Introduce DevOps
Use current solutions
Product Launch with Key Features
Clarify expectations
Centralize the Management of Application Releases and Updates (ALM)
Leverage Testing
1) Take the Agile Approach
Agile software development improves cooperation and communication between stakeholders and developers. Agile permits the inclusion of new features and adjustments at any point, which may be inevitable. Customer input is vital for revisions and enhancements. Agile permits process-wide changes.
2) Employ both Manual and Automatic Testing
Automated testing help prevents human mistake, complete tasks, generate scripts, and execute quality assurance testing. Manual test automation assists and saves time and expenses in software development.
3) Introduce DevOps
DevOps implementation improves functionality, speed, quality, and performance. It improves software developers' and stakeholders' communication and cooperation. Introducing DevOps improves software development lifecycle integration, automation, measurement, and monitoring.
4) Use Current Solutions
Existing solutions are often used to improve UI or payment services. UI features may be introduced with pre-built, customizable templates. WaaS, SaaS, and BaaS offer solutions for a price or for free. Existing solutions can be used instead of developing new ones.
5) Product Launch with Key Features
Releasing a product with usability-focused features may restrict the design process to reduce the development expense by 10%. Launching with few features and testing for market demand is better. Consider adding functionality as ROI or user count increases. Avoiding complicated and pricey features that don't offer value to people can also help control costs.
6) Clarify Expectations
Precise specifications are needed for accurate software bids. Defining the project scope removes guessing. Vendors can offer a more accurate price if you describe the functionality, business logic, displays, and system behaviors.
7) Centralize ALM
Unifying ALM to exchange information is needed. ALM manages applications, monitors changes, and documents use. Connecting leaders, analysts, project managers, developers, and testers reduce gaps and improves product clarity and traceability.
8) Leverage Testing
Involving test engineers early in software development is crucial for feature scoping, architecture, and continuous development. Test engineers might be responsible for the software testing framework and answer development team questions. Creativity and flexibility enable fresh ideas and experimental testing.
Payment Models for Custom Software Development
Software development businesses provide several customer engagement methods. Here, we'll cover fixed-price, time-and-materials, dedicated teams, and hybrid models. Models might vary. Some firms may use alternative names and approaches. Knowing these four will help you choose a payment plan.
1) Fixed
Fixed payment models are ideal for projects with specific objectives that are not likely to change. This model offers specific capabilities on time and within budget. Specs, budget, and timeline for the project are set.
Fixed-payment models make risk management harder. Your involvement is limited because the development team handles everything. Changing something once the process has begun requires modifying the contract. These changes may bring new conditions, charges, and a new timeline.
Fixed-payment approach benefits:
You pay for a specific job.
No unexpected payments
You needn't be involved in development.
Fixed-payment model disadvantages:
Project modifications are challenging.
The team focuses on providing discussed features, not improving the software.
2) Agile
This model is flexible. You may assess deliverables and settle on a price after each development step.
The agile method works effectively for small, undefined undertakings. The process is divided into phases with defined expenses and timelines.
You pay for the team's hours and resources to construct your program in this arrangement.
Time-and-materials model pros:
Timely payments are made.
Changes to requirements and the plan are free.
You're more likely to acquire what you want if you assess deliverables after each round.
Time-and-materials model cons:
Changes may affect costs and timelines.
You must be active in the process and review deliverables at each level.
3) Dedicated Team
Long-term projects require a specialized dedicated team approach. Payment is made for the team's time. The cost you incur depends on your team's hourly rates. A software provider supplies long-term competent developers.
This is like establishing in-house capabilities without headhunting, vacations, or other HR expenditures.
Dedicated team model advantages:
You handle development well.
You avoid recruitment and HR expenditures.
Your crew can grow or shrink fast.
Dedicated team model disadvantages:
It would help if you managed development and advancement.
The budget depends on project expertise and time.
4) Hybrid
The hybrid payment model is flexible. With a hybrid approach, you may pick several project engagement alternatives.
You have a committed team of people working on the project, but you have fresh needs or wish to speed it up. You can hire fixed-price or agile workers instead of extending the specialized workforce.
Hybrid payment model advantages:
Flexible project scope and budgeting.
You may borrow from each interaction model.
Hybrid payment model disadvantages:
Manage numerous engagement models
Is Software Development a Cost or an Investment?
When you're developing software, you are paying people to build something that will one day generate revenue. That might be through increased sales or better customer retention, but it will cost money upfront.
So then, why do we call it an investment? Well, the ROI, the return on your investment, is much higher. The more efficient your employees are and the more productive they are during their work week (made possible by good software), the more money they'll make for your company. This can mean bigger bonuses or even less stress for them at work. And that saves you money in the long run!
Read also: What are Some Successful Examples of Customized Software?
FAQs
How Much Does a Custom Application Cost?
According to polls, designing a mobile app may cost $10,000 to $100,000. Fully customized, feature-rich mobile apps can cost over $500,000.
How Much Does Software Development Cost per Hour?
Developer and consultant costs range from $50 to $1,000 per hour, with the latter being the exception.
Why Is Custom Software Expensive?
Custom software solutions are expensive because complexity increases the number of hours needed to construct the project, raising costs. Also, project-specific features are always a new experience for the developers, who must work hard on them.