You've probably heard of one-page websites, but you might not know exactly what they are. A one-page website is simply a website that only has one page, no more, no less. It's not just a single long page either: It's a single page with all the elements of an entire website.
So now that we've established what it is, how do you make one? Well, it's pretty easy!
In today's post, we will show you how to create a one page website.
Here's why you should create A one page website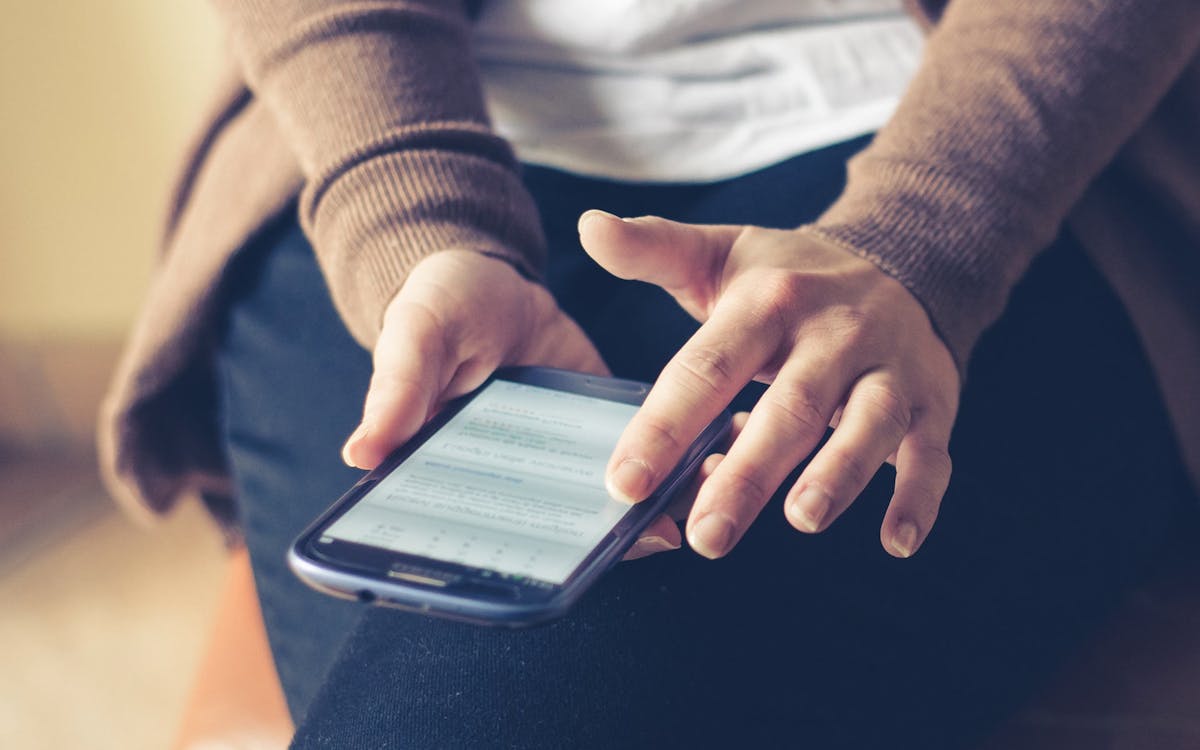 Creating a one page website can be a great way to get your brand out there. If you're looking for a quick and easy way to establish your company's presence online, one page websites are an excellent solution. They are fantastic because they can be accessed quickly and easily by visitors, leading to a high conversion rate increase. You don't need to worry about cluttering a page with unnecessary information or links; focus on what matters most!
One page websites come with their own set of benefits, such as:
Easy to create.
The design possibilities are endless.
They don't take up too much space on the web.
It can be updated quickly.
Easier to maintain.
There's less chance of errors when updating pages or adding new ones.
They get straight to the point.
You might even want to consider creating an interactive design with animations or music playing throughout the page so that visitors can see what they can do while browsing through different sections or pages within your site; maybe even add some video clips or images along with text descriptions so people know what kind of information they can find before they click through each section individually. We cannot confirm how many shenanigans are too many shenanigans but we'd suggest keeping it a bit simple too. Don't be shy; show them what a fantastic designer you are.
Read More: How to Make a Social Media Website in 2023? | 10 Easy Steps
How to create a one page website?
Creating a one page website is easy. Once you know what the website will do, it's time to start! Here are some steps on how to create a beautiful one page website:
Step 1: Find the purpose of your website
Step 2: Choose an excellent one-page theme
Step 3: Design your site
Step 1: Find the purpose of your website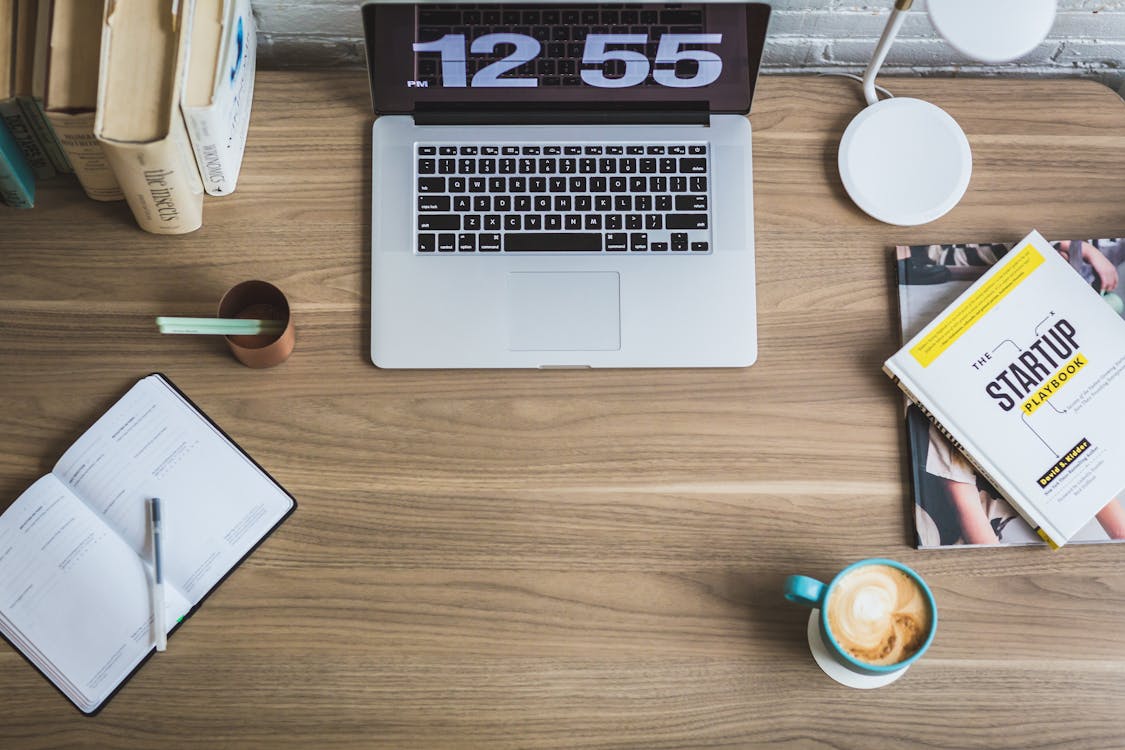 The purpose of your website will determine the type of content you want to include on it. A one-page website may not be the best way to go if you're trying to sell a product. A one-page website might be perfect if you're trying to get more clients for your business.
Your website must serve a specific purpose: establishing your brand identity, driving sales, or providing information about your products and services.
Once you've decided on that purpose, it's time to start!
Step 2: Choose an excellent one-page theme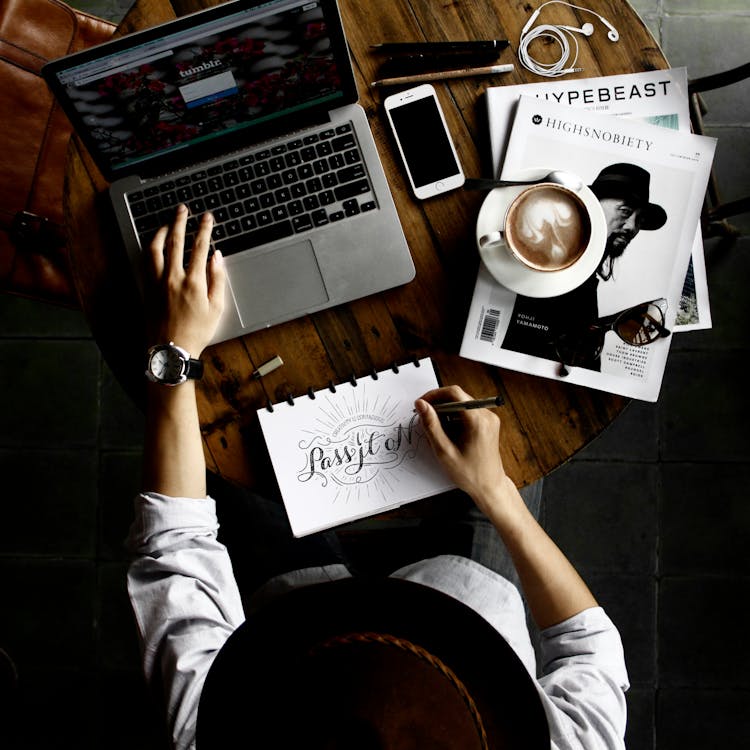 Once you have decided on a niche, it is time to find the best one-page theme for your website. Many different types of themes are available, but not all are good. If you choose a theme that is not optimized for SEO, it might be difficult for Google to index your site correctly. This means that it will take longer for people to find your website and they may not even bother trying because they don't think it is relevant to them or their search query.
Step 3: Design your site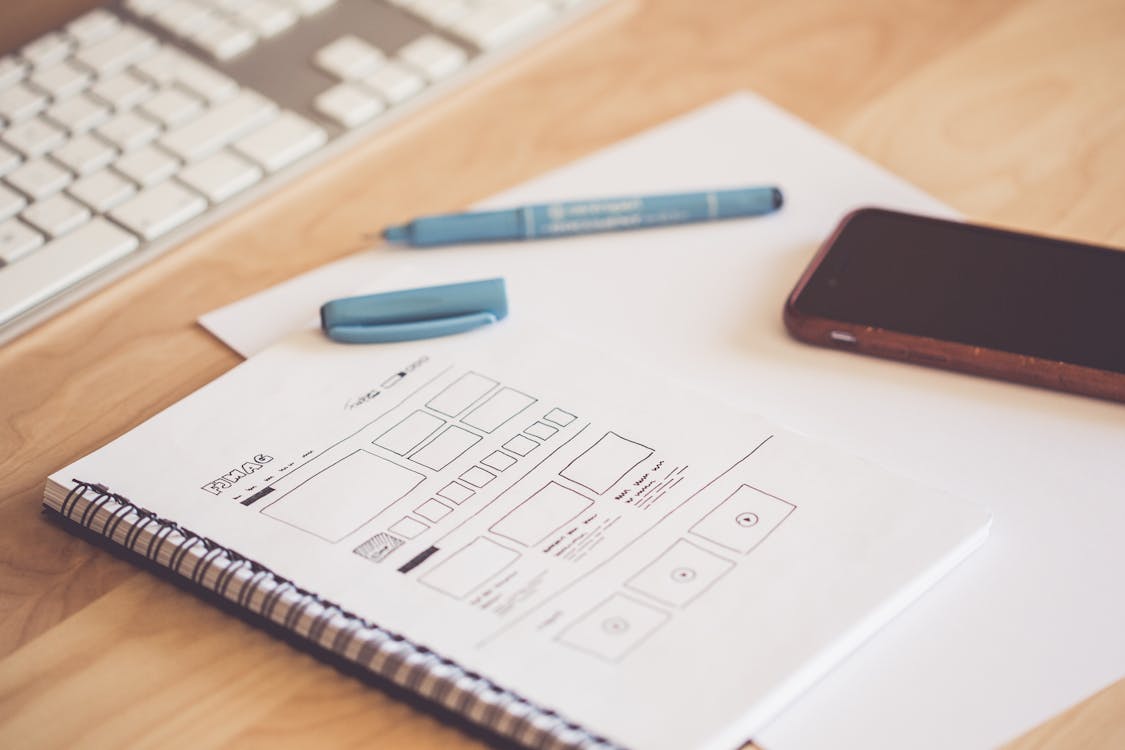 In the third step of our process, you'll design your site. This is where you get to make it as beautiful and easy to use as possible. You can use a website-building tool like Squarespace or WordPress or hire a designer to create the site.
Once you know what look and feel you want for the site, start working on mockups. This will give you a better idea of what the finished product will look like and ensure that the final product is exactly what you're looking for.
Read More: How to Design a Website in 15 Steps?
Essential elements of a one page website
Creating a one-page website is a fun and creative way to tell your company's story and connect with potential customers. But what exactly is the right way to do it? How do you ensure that your story is coherent, your content engaging, and your design compelling?
We're here to help! Here are the essential elements of a one-page website:
CTA
About Section
Logo or Tagline
List of your services/products
Links to your social media profile
Contact information
Pay attention to the order of elements
1) CTA
You want visitors who visit your site to take action—whether that means buying something from you or signing up for an email list or newsletter. You can do this by using clear calls-to-action (CTAs) throughout the page, such as buttons that say "Download Our App" or "Sign Up Now." If there's something specific they can do on the page, make sure they know about it!
2) About Section
Visitors will first see the "About" section on your website. This section should contain all the information about your business, including its history, mission statement, and values. This section provides the reader with information to help them understand what your business and brand are all about. The more information you provide, the better your chances of establishing trust with your audience.
A great logo is the cornerstone of a brand. It sets the tone for your whole brand and helps you stand out from the crowd. A good logo should be simple, memorable, and flexible across multiple mediums.
A tagline is a short phrase or sentence that summarizes your company's actions. It's often used as a subheading for your website or social media profiles, and it can help reinforce your brand's message in a quick, easy-to-understand way.
4) List of your services/products
Add a list of your services and products. Be sure to highlight your most important features and benefits in bold font. This way, if someone is on their phone or quickly scrolling through the feed, they'll be more likely to see what makes you different from other companies in your space.
For your website to be effective, you will need to have links that take visitors to your social media channels, such as your Facebook, Instagram, LinkedIn, or Twitter. This will allow them to conveniently learn more about your company and its products or services.
6) Contact information
The contact information is a no-brainer. You must ensure that your contact info is clear and visible throughout your website. This way, you can easily let people reach out to you if they have any questions or concerns. It's where users can find you, and it's also where you can establish yourself as an authority in your field.
Make sure your phone number and email address are visible on this page and any social media links you might want to include.
7) pay attention to the order of elements
When creating a one-page website, it's essential to think about the order of elements.
Think about what information you want your users to read and prioritize it. Put the most critical information first, then the second most important, and so on. Use subheadings to break up different sections of your page and make it easier for readers to scan it more quickly.
Tips to keep in mind while creating a one page website
As we stated earlier, one page website is a great way to show off your business. It's also a good idea if you're trying to keep costs down, as it's a lot easier to design and build a site with only one page than create multiple pages.
Here are some tips to keep in mind while creating a one page website:
Take note of the background
Select the appropriate font and color scheme
Provide top-notch UX
Refine your scrolling
Make a Mobile-Friendly Website
Place text blocks as efficiently as possible
Create a practical CTA
Make contact Block a priority
Establish Media Blocks
Use Simple Language
1) Take note of the background
The background is one of the essential parts of a one-page website. It's what gives your site its unique personality, and it helps make your brand memorable.
But how do you choose a suitable color scheme? How do you know if it'll look good? And how do you even go about choosing a background in the first place?
You're trying to get your message across quickly; the background mustn't detract from what you're trying to say. The best way (in our opinion) to avoid this issue is by using a neutral color, but you can try different colors and decide for yourself.
Read More: What Is Design Thinking and Why is it Important
2) Select the appropriate font and color scheme
Your font should be easy to read and convey the feeling you want your site to have. You want it to look professional but also friendly and inviting. The font should be easy to read and uniform across all pages while also being easy on the eyes. It must look good in large and small sizes—you don't want to squint at any text or strain your eyes to read it!
The color scheme should be bright enough for people to see clearly on their screens but not so bright that it's distracting or overwhelming. You can also use different shades of one color to create a stimulating effect without overwhelming users with too much visual information at once.
Read More: Visual Design | Best Guide for Beginners
3) Provide top-notch UX
Make sure that your one page website has the best user experience possible.
Your one page website should be easy to navigate, with a clear layout and concise information. Ensure your site is optimized for all devices, so users can easily access it from their phones or tablets.
4) Refine your scrolling
Keep your scrolling smooth and consistent.
When creating a one-page website, it's essential to pay attention to how people navigate your site. If they can't get to the content they want, they'll leave and never return. Your site should be able to accommodate quick scrolling but also allow visitors to slow down and absorb the content.
A good rule of thumb is to ensure that any off-screen content is visible when you scroll down. This will help users understand what they're missing and encourage them to keep scrolling.
5) Make a Mobile-Friendly Website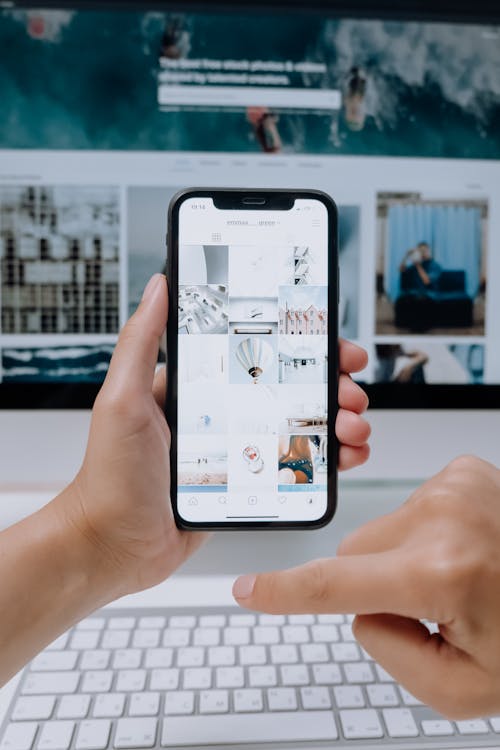 Mobile-friendly websites are the way to go.
When creating a new website, it's essential to make it mobile-friendly. Responsive design is the best way to ensure that your website looks great on all screens, and mobile-friendliness can also help you rank higher in search results.
Mobile users are more likely to abandon a page that takes too long to load or if it's hard to navigate. So make sure you've optimized your website for mobile devices!
Read More: Best Mobile First Design Strategies
6) place text blocks as efficiently as possible
Use text blocks as efficiently as possible while ensuring they're easy to read. You can do this by ensuring that your text blocks have enough space between them, so they don't overlap or appear crowded together.
Create a content hierarchy by using subheadings and bolded text to let readers know what's most important right away—and then add additional information below it in smaller, less dramatic fonts.
7) Create a practical CTA
When creating a one-page website, you want to ensure that your CTA is as clear and straightforward as possible. Make sure it's aligned with the rest of your site's design, and don't clutter it with too much text. This means that you want to ensure that your audience knows exactly what they're supposed to do when they leave the page (and how). This can be as simple as saying, "click here" or "buy now."
8) Make contact Block a priority
When creating a one-page website, it's essential to make contact block a priority.
First, let people know how they can reach you—phone number, email address, or even social media links. Then include an "About" or "Contact" page that tells visitors more about your business and what you do.
This will help build trust with potential clients and give them a better idea of who you are as a brand.
9) Establish Media Blocks
Media blocks are the sections of your website that hold the information. They can be images, text, or a combination of both. The goal is to ensure that each block has enough content to be valuable and informative to the visitor but not so much that it becomes overwhelming.
Set up the page so there is enough room for all the content without making it seem like you're loading up too many things simultaneously.
10) Use Simple Language
When writing content for your one page website, make sure that you use simple language so that even people who do not have much knowledge about your industry can understand what you are saying. This will help ensure that they are more likely to contact you if they need any information or assistance with their purchase decision.
Read More: A Complete Guide on Creating A Live Streaming Website
Bottom Line
A one-page website is a great way to impress clients with an overview of your capabilities and an elegant way to showcase some of your past work. While a one-page website may cost you more, the process is accessible to anyone, and the result can be awe-inspiring. To start creating a one-page website, you will need a bit of time, some patience to learn the program you want to use, and some inspiration. Don't let the amount of work you have in front of you stop you because the result is undoubtedly worth it. You might find yourself starting a whole new hobby!
If you want to create a one-page website, we hope this guide has helped you get started.
The key is to remember that you don't have to be an expert in design or coding to make something beautiful and functional. If you have the right tools and a little bit of patience, you can do it!
FAQs
Can a Website Be One Page?
Yes, it can! One-page websites are becoming more and more popular as people try to find ways to condense information into a simple and digestible format. A one-page website is excellent for companies that want their users to focus on one main goal or if they have a lot of information they want to share but not overwhelm the reader.
How Much Is the Cost of a One Page Website?
The cost of a single-page website will vary depending on the complexity of your design and the features you want to include. The average cost is between $800 and $4000.
Are One Page Websites a Good Idea?
Yes!
One page websites are a great way to show off your brand and what you do quickly and concisely. They're also great for ensuring your visitors don't get lost in the shuffle but still want some extra information about your brand.