How to make a social media website is something being asked by many young entrepreneurs these days. With the rapid growth of Facebook, Twitter, and LinkedIn, many small businesses are also trying their hands at these social media websites. But before you start adding things like "comments" and "likes" to your site, there are some questions you should be asking yourself. Would you like to control what is posted on your social media site? Do you want to prevent what content is being spread? If so, we're about to look at how to make a social media website below.
The good news is that you can use a few resources to build your website. Finding a social media website builder is the first step to success in your marketing strategy. Today, we'll show you how to build your social media website successfully.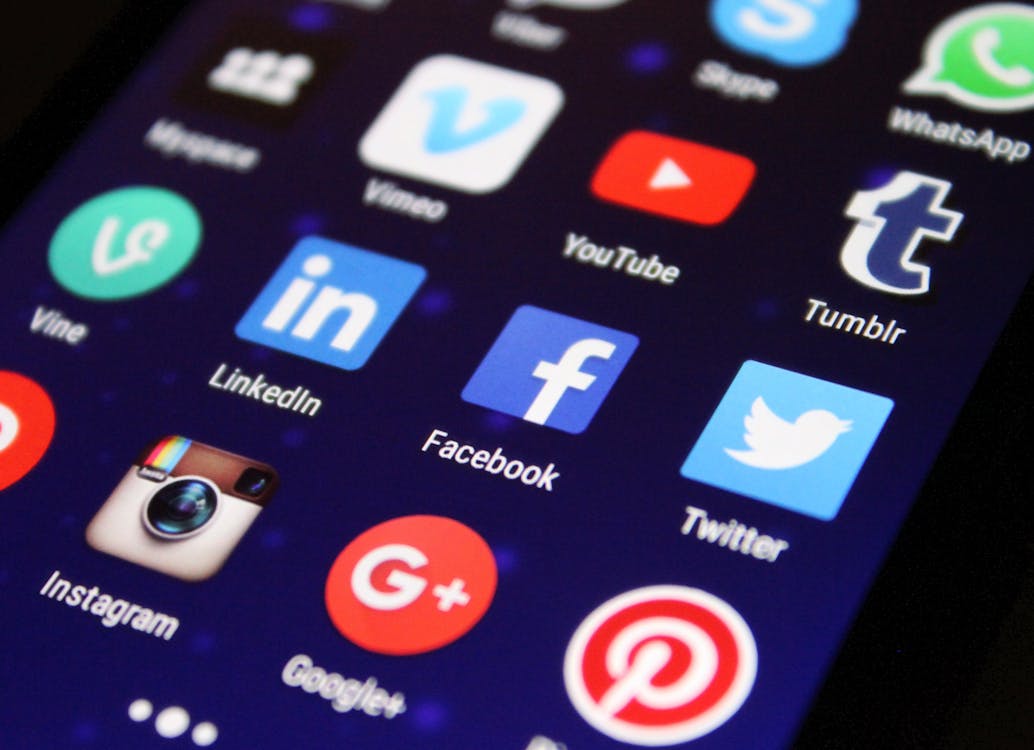 A social media website is a website that allows users to interact with each other through their profiles and the content they create.
Examples of these sites include:
Facebook,
YouTube,
Twitter, and
Instagram.
Social media websites are designed to be interactive and easy to use, which makes them popular among users who want to share their thoughts and interests with others who may be interested in similar things.
There are many different social media websites, each serving a different purpose. Such as:
Some are designed specifically for certain types of content (such as photography),
Others allow users to post any content they wish (such as Twitter).
Some social media websites also allow members to create groups where they can share images or videos with other members who share their interests.
These features have made some social media sites very popular among people who enjoy sharing photos or videos about their hobbies, professions, or life if we're honest.
Read More: 14 Reasons Webflow is Best for Building a Website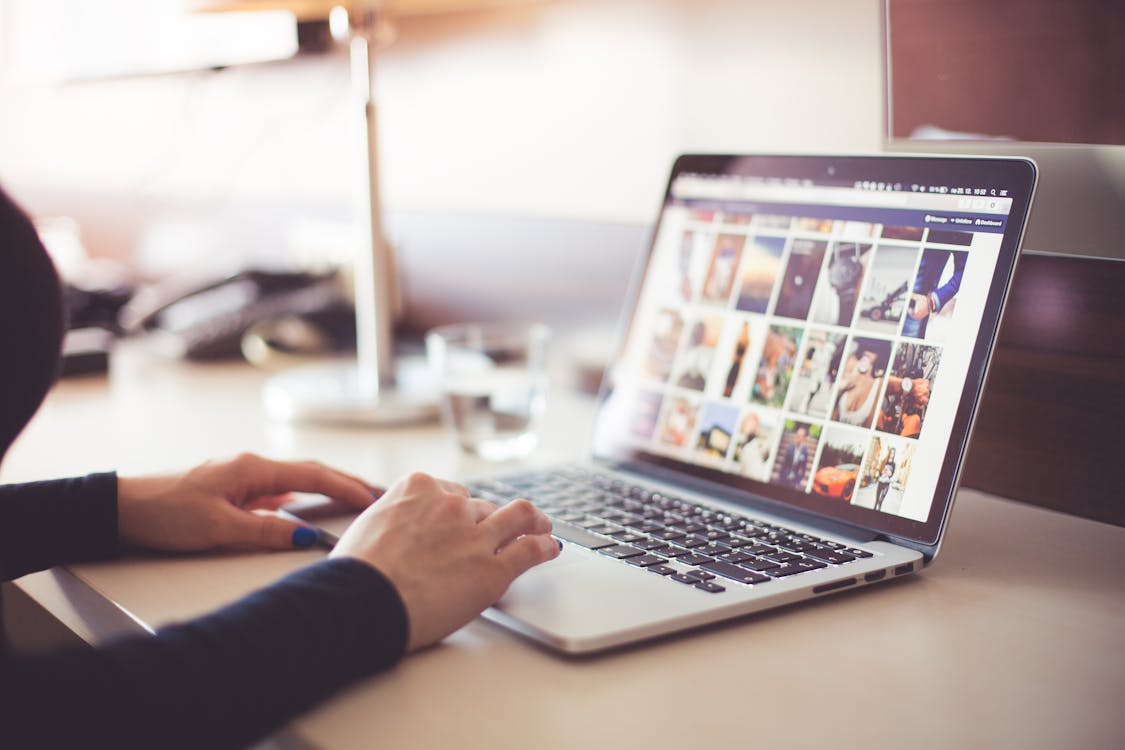 Social media websites are a great way to share your thoughts with friends, family, and the world. But if you're thinking of starting a blog or website that focuses on social media, you might wonder how to get started.
Here are some tips for how to make a social media website:
First Contact
Discovery Phase
UX/UI Design
Decide on a Platform
Choose a Domain Name
Hosting Space
Development Process
Quality Assurance
Website Release
Tech Stack for a Social Media Website
1) First Contact
The first step for how to make a social media website is "First Contact", which will be the primary way for you to communicate with your clients. You will want to use this space to provide information about what you do and how people can get in touch with you. This will include the following:
What kind of services do you offer (ex: web design, SEO services)
Contact information, including phone number and email address
A brief description of what makes your company unique
2) Discovery Phase
The discovery phase is where you:
Learn about your target audience
What they want, and
How they behave on social media
You can use this phase to decide on the features and layout of your new website. You should also look into what other social media websites are offering so that you can build something similar but unique.
3) UI/UX Design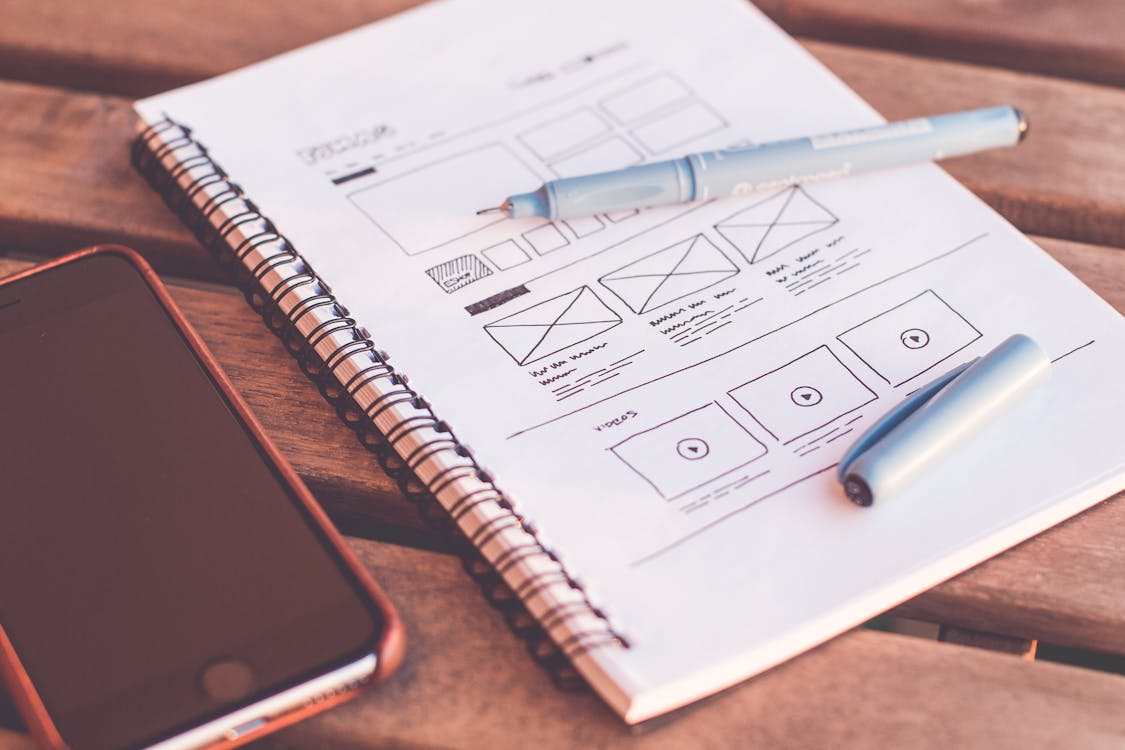 Designing your site can be very rewarding because you can choose everything from fonts to colors to background images. However, designing your site can also be challenging because you must ensure every detail is perfect before it goes live on the internet.
The UI/UX design includes:
The look and feel of the website, includes:

Buttons
Headers
Menus, &
Footers

It also determines how users navigate through the website.
For example, if you want users to navigate from one page to another in a particular direction, you would place links in specific places on each page.
Read More: How to Become a UI/UX Designer?
4) Decide on a Platform
First, you'll need to decide on a platform. If you're looking for something free, we recommend looking at
Both platforms are easy to use and have great features that make it easy for you to build your site.
Read More: Top 22 Free Website Builders For Small Businesses
5) Choose a Domain Name
Once you've chosen a platform, the next step is choosing your domain name. This is an important step. Think about what kind of name will appeal to your users, and remember that you can't change it once it's chosen unless you buy another domain.
You should also think about how easy it is for people who aren't very familiar with computers to type in this URL when they want to visit your site, so no long strings of numbers or letters.
6) Hosting Space
Another thing you'll need before building your site is hosting space where all of the files that make up your website will live on the internet.
7) Development Process
In this process, programmers develop an agreed part of the website functionality. These might include:
Defining your goals and understanding your audience
Choosing the right tools for your project
Getting started with your design
Creating the underlying architecture of your site
8) Quality Assurance
Quality assurance refers to ensuring that your products or services are up to your standards. It also refers to a set of procedures that are used to ensure that your products or services meet those standards.
Quality assurance is essential because:
It ensures that you can deliver what you promise,
Which in turn helps build trust with your customers.
If they trust your brand, they'll likely come back again and again.
9) Website Release
The software engineers make final edits to ensure the website is ready to release in the release stage.
The developers have been working hard on the project, and now it's time for them to be given the go-ahead by their manager. The developers will review their work and make any necessary changes before submitting it for review in the final phase of development. The management team then reviews the work, ensuring everything is perfect before releasing it to customers or users.
The tech stack is what allows your site to function. To build a social media website, you need to know what goes into its tech stack. The tech stack for a social media website is made up of the following:
Frameworks, and
Tools that are used to develop it.
Read More: How to Design a Website in 15 Steps?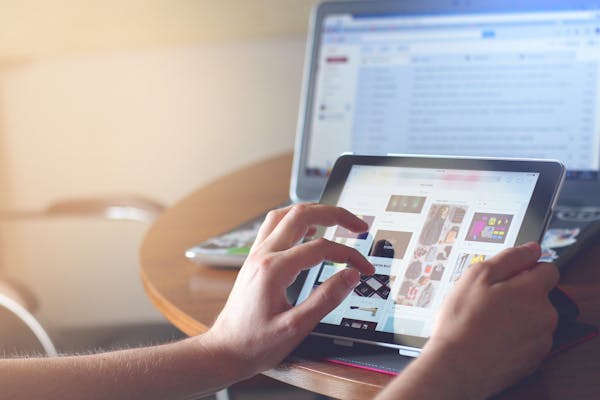 No doubt, social media websites have a lot of advantages. You can build your community with like-minded people. You can share your thoughts and opinions with others who have similar interests. And if you're looking to grow your brand, having a social media website is a perfect way.
Let's look at some more advantages of a social media website:
1) Increased Brand Awareness
A website is a great way to increase your brand's visibility and make it known in your industry. It is also a good place for people to learn about your products or services.
When making a social media website, you must ensure that it is easy for people to use and navigate. If you have too many links and buttons on your page, people may not know where to click on first or what they should click next.
2) Higher Conversion Rates
You'll see better conversions from your marketing efforts when you have a social media website. People are drawn in by the personal nature of social media sites like Facebook and Twitter, which makes them feel like they're hearing from someone who cares about them as customers.
This means that people are more likely to buy what you're selling when they're on your page and less likely to bounce off.
3) Cost Efficiency
Making a social media website can be a good alternative if you don't have the budget to hire a team of professional developers and designers.
Many of these platforms are:
Free or low-cost,
Allow you to customize their look and feel to suit your brand.
You can use them to promote your products and services genuinely and authentically.
4) Customer Satisfaction
Customers are more likely to stick around if they feel you care about them and their needs. When you make a social media website, it's easy for customers to get in touch with you directly.
You can respond quickly when they need help or an answer to a question, which will impress them by showing that you're genuinely interested in ensuring they have a good experience with your product or service.
5) Always in Touch
You can reach out to your customers and followers, even when they're not online. This way, you don't have to worry about whether or not people are looking at your posts or following your updates.
If they're not online right now, they'll still be able to see what you've posted later.
6) Sharing Common Interests and Beliefs
It's a time when we're all connected like never before. Everyone has their own Instagram account, Facebook page, Twitter handle, or whatever else they use to show off their daily lives to the world.
With a social media website, you can bring your community together in one place so that people who share common interests and beliefs can find each other and connect. It's easy to create your own social media website and start connecting with people today
7) You Can Create Organic Content
Creating attractive, engaging, and valuable content is the best way to get your business noticed online. If you're trying to create a social media website, you'll be able to create organic content for your customers.
You'll control what goes up when you make your own social media website.
You can use this opportunity to share your expertise in whatever field you're interested in.
You can share information about events that are happening in your area or around the world.
You'll also be able to promote yourself as an expert in your field and build trust with your customers by sharing valuable information with them.
8) You Can Uncover Valuable Insights
Social media sites allow you to see what your customers find valuable and how they interact with your brand. You can learn what they like and don't like and how they respond to different types of content.
This can help you tailor future content to their preferences and ensure that your company stays on top of trends in the industry.
9) You Drive Traffic to Your Website
If you're looking for a simple way to increase the number of people who know about your product or service, creating a social media account is the best option. Social media accounts are easy to create and can be used by anyone with an internet connection, which means that the number of people who see your posts will be much higher than if you relied on other advertising methods.
Making a social media website is a great way to drive traffic to your website because:
It increases the number of people familiar with your brand and product.
This can help you get more customers and make more sales.
10) Brand Building
Another benefit of making a social media website is that it allows you to build your brand in new ways.
People will see your site as an extension of your brand, which could help them trust you more than other companies they've never heard of before.
11) Accessibility
It's much easier for people to find your business if it has its URL instead of being buried somewhere within the maze of other links on Facebook or Twitter. They'll also be able to visit your site without going through any extra steps. They type in "www." followed by your domain name.
This makes it easier for them than navigating through different menus on several different platforms so that they can find one particular page on each site that might not even exist.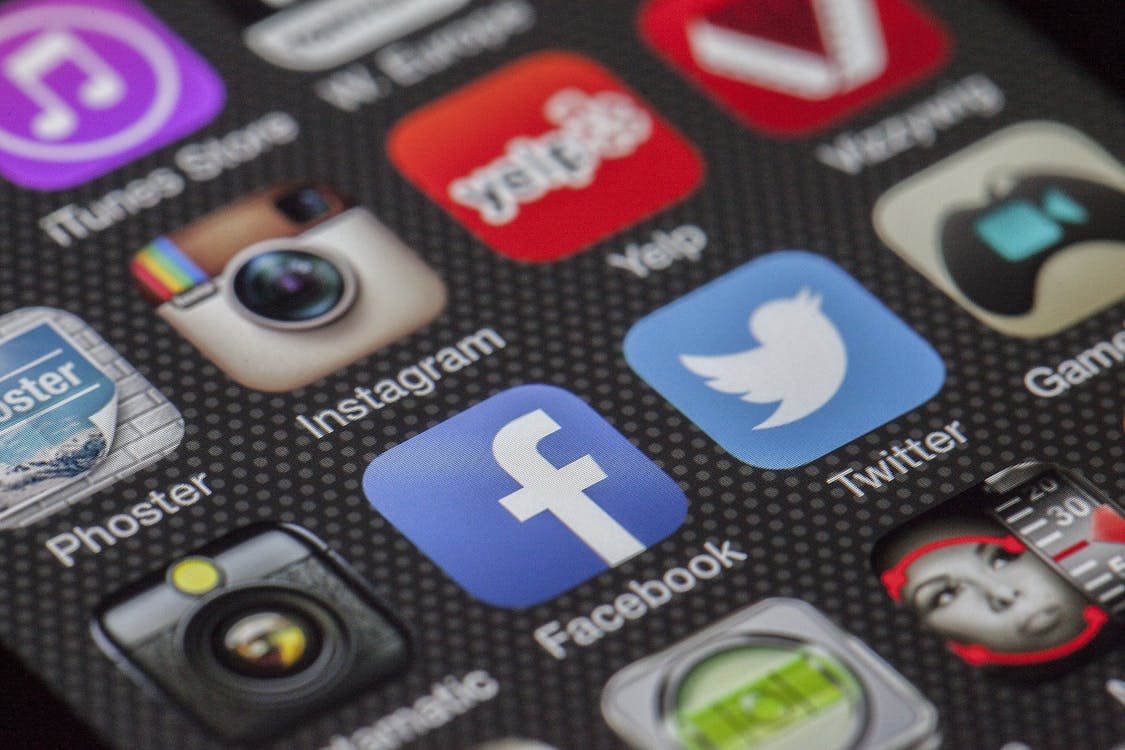 There are many ways to make a social media website, but some methods are more successful than others. We're going to look at the most successful social media websites and figure out what makes them so successful and how you can use their strategies to create your own social media site.
1) Youtube
YouTube is the most successful social media website because it has a massive number of visitors.
The visitors are not only from all around the world. They are also from different age groups, genders, and cultures. YouTube has brought together people from all walks of life in one place where they can share and create videos they love.
This makes YouTube one of the most successful social media websites in history!
2) Instagram
Instagram is a visual platform, and it's no surprise that its success can be attributed mainly to its ability to create an attractive, well-designed website.
The site's landing page features large images that attract visitors and make them want to stay. Their site also uses white and black space well, which helps keep the site visually appealing while still making it easy to find what you're looking for.
3) Facebook
Facebook has been around for almost two decades now. It was founded in 2004 by Mark Zuckerberg and his roommates at Harvard University. It has grown into a company worth over USD 500 billion today.
"how to create a social media platform like Facebook" is something you may find asking yourself. For a good reason, Facebook is probably one of the most extensive social networks right now. This is because it has a large user base, allowing users to connect with friends, family, and other users. Facebook also allows users to share content with their followers.
4) LinkedIn
You've probably heard of LinkedIn. It's a professional social media site where people post resumes and connect with potential employers, recruiters, and colleagues.
It's also a great place to network with other professionals in your field.
If you're looking for a job, post your resume on LinkedIn.
If you need help finding a job, connect with recruiters on LinkedIn.
And if you're looking for new clients or collaborators, LinkedIn is an excellent place to meet them as well.
5) Tiktok
Tiktok is a social media website that allows users to post short videos and then vote on other people's videos. The most popular videos are shown on the homepage, which makes it an ideal platform for influencers and celebrities who want to post something quickly.
The site also allows users to create channels to publish longer videos, but these channels are not as popular as the short-form posts published by individual users.
Read More: What Is Website Usability Testing and How Does It Work?
Bottom Line
How to make a social media website? You need to create a profile page that users can happily update. The design should be simple and easy to use and work on any smartphone or computer. There should also be apps for IOS or android phones so that you can access the site on the go and have notifications of new content. To encourage usage of your site, you could include videos from famous youtube stars or websites.
If you have a good niche, then you are in luck. If you don't, then, unfortunately, your site will not be as successful. As a final word of advice, be sure to do your due diligence before choosing a niche, and best of luck on putting together your social media marketing website! We hope this blog helped you figure out how to make a social media website.
FAQs
The creation of a social media app is not an easy undertaking. However, we do think that solid concepts, our expertise, and a capable group of social media creators are enough to produce a project that will meet your business objectives and attract clients who will be devoted to it.
What Is the Best Platform for a Personal Website?
WordPress. The world's most well-known website creation tool is WordPress.org, sometimes referred to as self-hosted WordPress. WordPress powers more than 43% of all websites on the internet.