According to statistics, there are 7.26 billion mobile phone users in the world today, which means 91.54% of the world's population owns a cellphone. On average, a person has 40 apps installed on their mobile phone, but their attention span circulates 15-18 apps every day. The most used apps on mobile phones are social media apps like Facebook, Instagram, Twitter, etc.
A consumer can choose from a wide range of mobile apps which have the same offering. These apps are built to make our lives easier and more convenient. Imagine how important it is to develop an app that can attract many mobile users and stands out from the rest of the apps with the same features. Mobile Application Development is the process that helps in improving the brand recognition of your app.
In this blog, you will find out more about mobile app development and its importance for small businesses. We will learn how app development helps in growing a small business.
What is Mobile App Development?
Mobile App development is the process through which software is designed for mobile devices or smartphones and wireless computing devices. It involves writing software to add unique features to mobile devices by designing a User Interface (UI) for mobile apps. It is similar and equally important to web application development.
Today many companies are outsourcing their app development in the form of a contract to software developers from other countries. This practice helps them to save the cost of mobile app development and gain access to highly skilled personnel.
Process of Mobile App Development
Mobile phones and tablets come with preinstalled apps such as Play Store for Android Devices and Apple App Store for IOS devices. But for the rest of the apps which users install for entertainment, work, communication, etc., it is important to have a UI that makes your app stand out among others.
Before we dive into the importance and trends of app development, let's take a look at the stages of the whole process behind designing mobile app development frameworks.
Following are the stages of the app development process.
Research an Idea.
Analyze the market and plan the strategy.
Choose a development approach.
App Designing.
Project Management.
App Development.
Quality Assurance.
Deployment.
Marketing.
Monitoring and Updating.
For more information and a deep understanding of these stages, visit 10 Key Stages of Mobile App Development Process.
Why Do You Need an App for Small Businesses?
Coming to the big question, "Does my small-scale business need a mobile app?"
Well! There are countless benefits that your company can achieve if you focus on its app development. Having a website isn't enough today since users feel more comfortable with using apps as they are agile, updated, and easier to use. You need a user-friendly design for your app to attract a good audience.
Especially for online businesses, which are rapidly increasing, their survival must reap the benefits of app development and stay ahead of the curve. With the developing number of individuals using the Internet on cell phones and tablets, app development has the extraordinary capacity to reach an enormous number of potential target customers.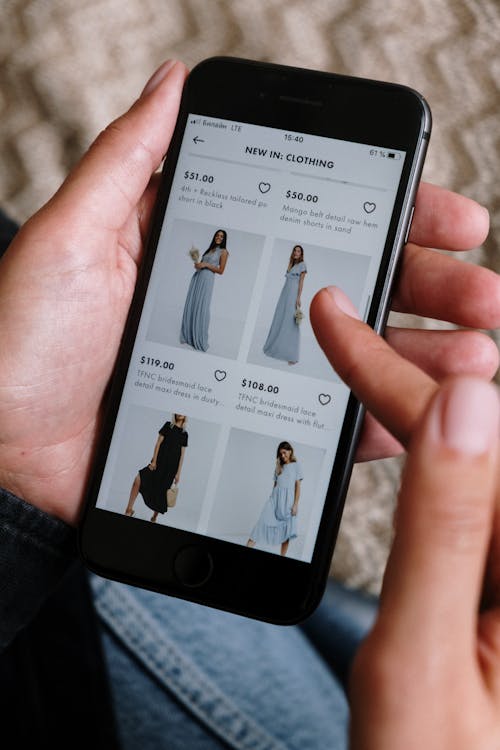 Also, mobile apps create a direct interaction channel between the user and the brand. This leads to effective marketing, one-to-one communication, increased brand recognition, and enhanced visibility. With an app, you can cut your budget for marketing and use your app as a marketing tool instead.
Biggest Advantages of Mobile Apps
Here is the list of the biggest benefits you can achieve from app development, even for a small business.
Access to a Larger Audience
Functional Access
Increased Brand Recognition
Data Security
Enhanced Marketing
Better Customer Engagement
1- Access to a Larger Audience
Mobile apps help you to reach an untapped potential audience. Customers are drawn to brands that provide them with complete and easily accessible information about their products. Websites are a complicated matter for some people, especially old-aged people who find it hard to explore a product online.
Suppose you are marketing your app on social media platforms like youtube, Facebook, Instagram, etc. In that case, you have the competitive edge of inducing higher traffic on an app compared to a website. Mobile apps also allow you to send notifications to your customers and keep them up to date with your products.
2-Data Security
Users feel that their data is more secure by using apps. Mobile app developers are aware of the risk of security threats to users' data which is why they design apps capable of keeping users' private information safe and secure. Apps like Facebook have been found in hot waters for selling their users' private information to third parties, which has damaged their image a lot in the market.
Therefore, an app that provides users with full security of their information is well-perceived by the public.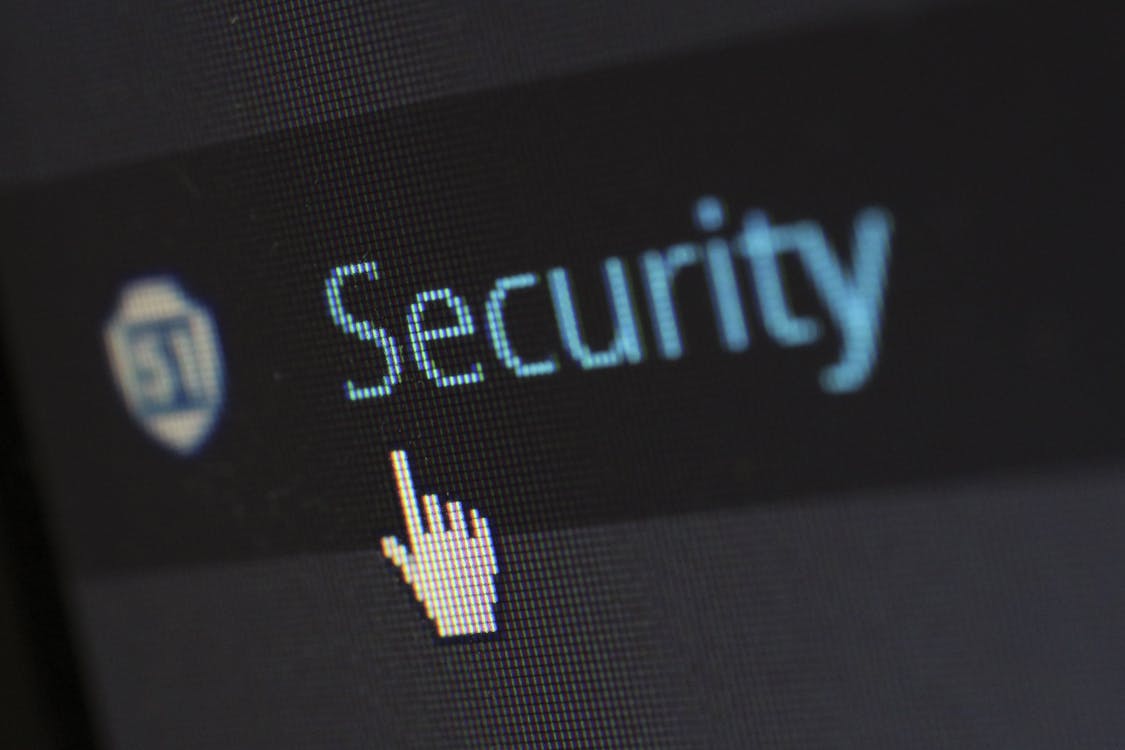 3- Increased Brand Recognition
It has been proven that mobile apps are a source of increased brand recognition and awareness. An attractive and well-branded app sets your mark in the consumer's mindset. It is a technique of making people more attached to your brand. Hence, customers become more brand loyal if they subscribe to apps.
Small businesses are not yet focused on developing apps as they are not aware of the concept and benefits it provides. But as a small business, if you want to stand out among your competitors, mobile apps can help you with that.
4- Feedback
With mobile apps, you have the option of getting constant feedback from your clients. Customers usually ignore the feedback section on websites once they have purchased your product, but with apps, they are constantly reminded to give feedback.
In this way, you can be better at managing the feedback from your customers and improvising your app.
5- Enhanced Marketing
These days mobile phones are not just tools for communication, but they have become important tools for marketing and advertising. These small devices act as a bridge between sellers and customers. Mobile apps have also been proven effective in marketing your products.
When your customers are more aware of upcoming sales, promotions, and discounts on your product through the app, they participate actively in purchasing. Instead of spending marketing costs on billboards and TV ads, you can use your apps for advertising which is a much more cost-saving method.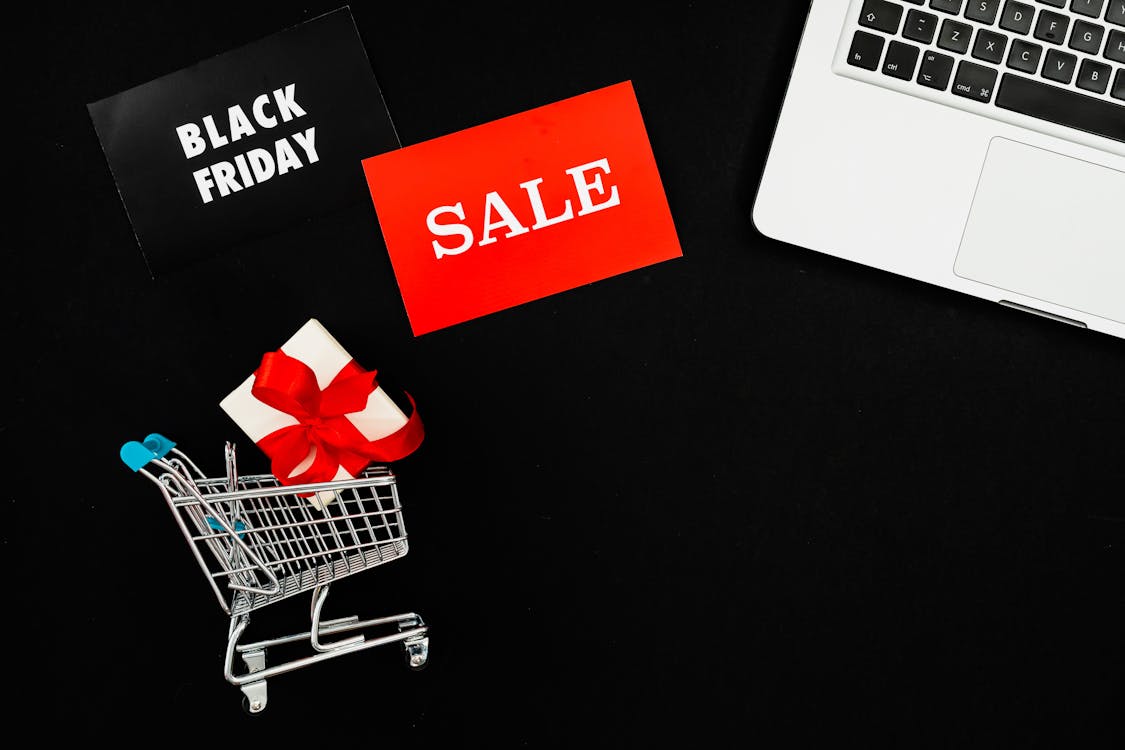 6- Better Customer Engagement
One of the most important benefits of app development is increased customer engagement for companies. As mobile apps give you the advantage of giving out notifications to your customers about anything related to your product, customers show increased participation in interacting with the brand. It is the best way of having direct communication with your target audience.
These were one of the biggest benefits you could achieve from app development. Read more for interesting tips to reap the benefits of app development.
App Development Tips for a Small Business
You must be thinking that app development is a simple process. You have to hire a professional and design an app similar to your website, and then you are good to go. Unfortunately, that is not the case. A lot of critical thinking and market planning goes behind designing an effective mobile app that makes your brand emerge among others.
To help you make a successful business app and help you with your app development strategy, here we have five interesting tips.
Identify your audience
Regular Updates
Design a simple UI/UX
Sufficient Data Protection
Incentivized App
1- Identify your Audience
Your app should be specifically targeted at your brand's potential customer base. You have to decide which consumer segment you are focusing on for this app. For example, an app for fitness and health tracking should have a theme that encourages users to be more careful about their health and fitness.
At this stage, you might have to do some market research to find the right audience. It should also involve benchmarking as it helps to figure out which features your app should involve.
2- Regular Updates
A well-maintained and regularly updated app is crucial for its survival. Especially for online shopping brands, you have to keep your users always updated about the latest updates on your brand, discounts, promotions, etc. Users tend to feel more involved or inclined to shop from your brand if they are notified about it regularly.
3- Design a Simple UI/UX
UI/UX is a very important part of app design. If the interface of your app is easy to use for customers, it has a high success rate. Mobile app developers should consider a lot of factors while designing the UI of an app.
It also depends upon the type of your audience. You have to design a UI that's well-suited for your target audience. For example, bright and funky colors do not go well with the old-aged audience. The theme, color scheme, location of buttons, etc., is all part of the UI. Hence, UI is very important to provide your customer with the best experience.
To get the best UI/UX design services, click here.
4- Sufficient Data Protection
As we already discussed that one of the main advantages users get from an app is security which is why they opt for apps over websites. For this reason, it is imperative to ensure that your app provides sufficient data protection to your users as well as to the company's data.
This is an important phase of the app development process, which checks its software for any vulnerabilities or data threats. Many apps have been exposed for stealing users' data, so make sure you are not using your apps for any illegal means.
5- Incentivized App
Lastly, to create an app that attracts repeated audiences, you must incentivize your users. For example, special offers for those who are early subscribers or offering something that they can't get from a website. You have to differentiate your app from your website, which is why many brands offer discounts and extra features with apps.
For more tips on effective app development, visit Forbes.
How to Reduce App Development Cost?
For a small business, it's hard to afford high app development costs, which include high charges for app developers. But don't worry because we have solutions for you that will help you reduce your app development cost significantly.
A small-scale business should start with MVP development to incorporate user feedback before launching the actual product. This saves you from spending money on an app that might not be well-perceived by your target audience.
For the best MVP development services, click here.
To save on high developer costs, you can outsource the app development to freelancers or remote developers in other countries. But keep track of the whole process to ensure quality app development. You must carefully plan your product requirements before assigning the project to any developer.
Read more about The Benefits of Offshore Software Development.
You can also hire an app development agency, but in most cases, it will cost you high. You should do research before hiring anyone for this job and make sure to choose the team which is not overcharging for your app. Many developers teams are available which provide quality app development on a friendly budget.
Utilize the app design templates, there are many available online. Merge your company's values and theme in your app. Beware of the hidden costs of the project.
What are the Latest Trends in App Development?
The tech industry is constantly evolving so, as are the trends in app development. Companies are incorporating the latest technologies in their apps to get the best results.
For example, 5G technology is making its way into the app development industry, which will provide us with higher speed and efficiency in apps. Especially for gaming apps, a combination of 5G, (Augmented Reality) AR, and (Virtual Reality) VR will provide users with an enhanced gaming experience.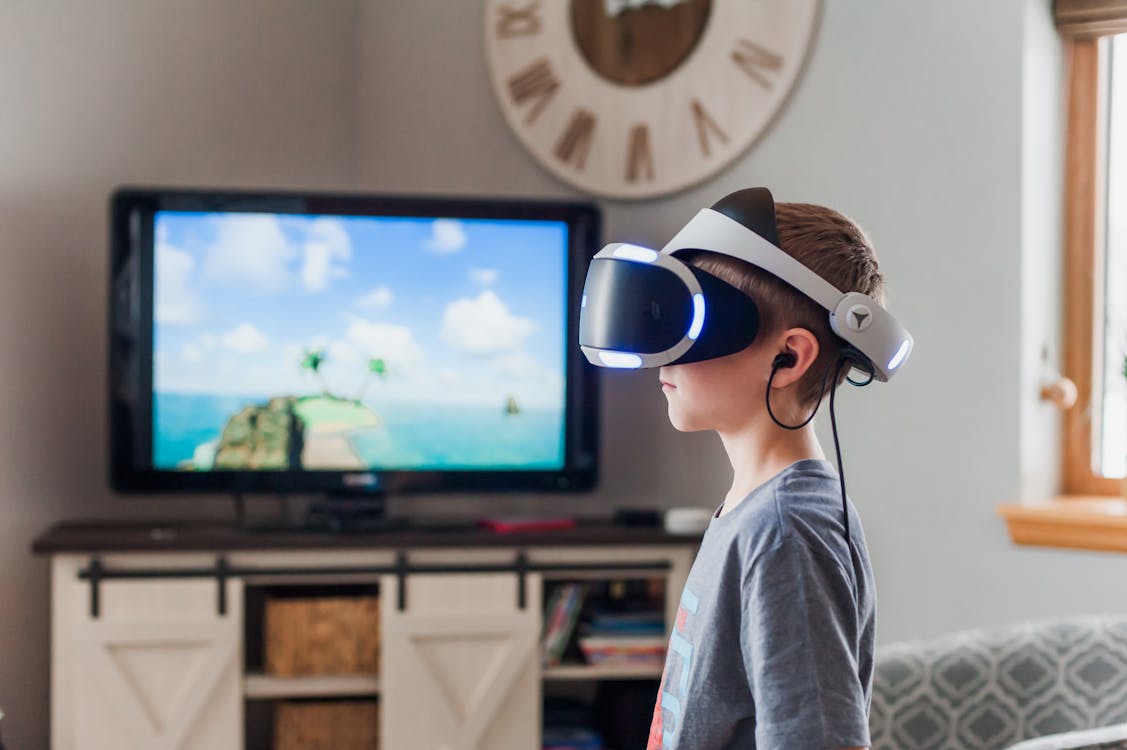 Another trend is focusing on designing apps while keeping in mind foldable devices. As many mobile phone companies are trying to increase the production and sales of foldable mobile phones, tablets, etc., many apps can reap benefits if their screen size, resolution, and graphics are designed according to the framework of foldable devices.
Hybrid mobile app development is also the main focus of app developers these days. It is the creation of apps that can run on different operating systems like IOS, Android, and Windows. Your apps must be able to run on all kinds of operating systems. Otherwise, you will let go of a large amount of potential audience that uses an OS that your app can't support.
Scope of Mobile App Development
App development for mobiles is a profitable business, but it requires a lot of time, effort, and investment. It also needs critical thinking on various factors which are behind the success of an app. But this industry has a great scope, especially in android app development.
AR and VR are also being used in the future of the mobile app industry. A fusion of app development and AR/VR technology will produce huge benefits to tech-related businesses. We recommend you learn more about these fields to be aware of the upcoming trends in the market.
The mobile phone industry is constantly growing with the advancement in technology. Therefore, cross-platform applications will be higher in demand. One can easily learn basic app development and start their own business. But if you are seeking professional help to design an app for your business, the market is huge. Do keep in mind the tips we shared above while designing your app.
Conclusion
Mobile app and Web development have been around for nearly a decade now. Online businesses are cultivating in our digitalized world through websites and apps. They are saving retail and store costs by promoting and selling their product through online platforms.
To stay ahead of the market competition, every business should focus on app development now. In this blog, we learned a few of the many benefits which mobile apps provide to businesses and how app development is an integral part of businesses now.
Now that you know effective tips for making an app that stands out among your competitors, we hope you implement these tips while designing an app for yourself or your clients. The scope of app development is growing, and those companies that adopt this idea early will thrive.
FAQs
How to make an online business app?
You can use many ways to make an app for your business. First, you have to define your requirements for this app and how you want to market it. Then you can easily hire a software developer or freelancer app developer to do the job. You can also contact an app development agency to get better results.
Can you make mobile business apps yourself?
Yes, you can make a mobile app yourself. You can choose it even as a profession after taking a mobile app development course. There are also many app-building platforms available in the market which can help you in making apps without professional guidance.
Check out flutter for designing apps yourself.
How much does it cost to develop a mobile app?
There are different price ranges in the market in which you can develop a mobile app. The range for simple app development starts from $40,000, and for complex app development, it can go up to $300,000. You can outsource this job to countries where app development costs are cheaper.