Greetings, fellow web enthusiasts! Do you want your website to stand out like a flamingo in a flock of pigeons?
Well, you've come to the right place! In this best guide, we will dive into the 20 web design trends that are not just trendy but beyond trendy. These design techniques will make your website pop and leave your visitors in awe. From vibrant colors to bold typography, we've got it all. So buckle up and prepare to take your web design game to the next level!
Let's jump right in!
Why Is Keeping Up With Web Design Trends Important?
Are you still designing websites like it's the early 2000s? Well, it's time to step up your game! Keeping up with popular web design trends is not just important; it's crucial! Let me tell you why.
First and foremost, it's all about staying relevant. Just like fashion, web design trends come and go. If you still use outdated design techniques, your website will look stuck in the past. And let's be honest; nobody wants to visit a website that looks like it was designed during the dial-up era.
Secondly, keeping up with design trends can help improve user experience. New design techniques can make your website more intuitive, easier to navigate, and more visually appealing. This can lead to increased engagement and, ultimately, more conversions. And who doesn't love more conversions?
But wait, there's more! Web design trends can also give you a competitive edge. If your website looks better than your competitors, users are more likely to choose you over them. Plus, staying ahead of the curve can make you look like a tech-savvy and forward-thinking company.
Keeping up with design trends is not just important; it's essential. So, don't be square; keep up with the times and give your website the makeover it deserves!
Read More: What Is Mobile Website Design? | 12 Best Practices
Top Web Design Trends 2023 | Wow Effect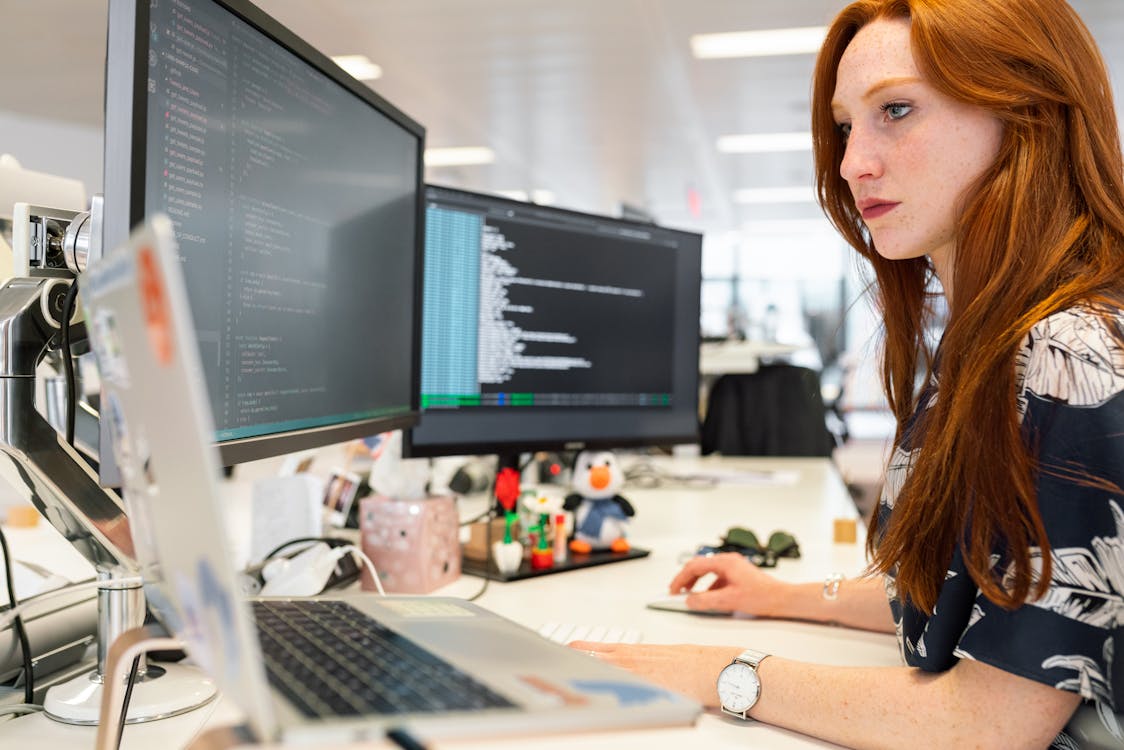 Get ready to dive into some of the hottest 2023 web design trends of the moment! We've got some seriously cool techniques that will make your website stand out from the crowd. Let's take a look!
Here are 20 web design trends that are beyond trendy:
Animated product reveals
Immersive 3D worlds
Overstimulation
Parallax zoom scrolling
'90s navigation
Scrapbook aesthetic
Overlapping text
Typographic layouts
Rehabilitating the 404
Colorful gradients
Emphasis on product photography
Minimal Vintage
Full height homepage hero
Data visualization
White space
Dark mode
Full-Page Headers
Custom Illustrations
Smart Video
Thumb-Friendly Mobile Navigation
1) Animated product reveals – Get Ready to Wow Your Customers!
Do you want to give your products that "wow" factor? Then animated product reveals are the way to go! Add some animation to your product shots and watch as your customers' eyes light up. From spinning logos to zooming product shots, animation can add a dynamic touch to your website that users will love.
2) Immersive 3D worlds – Transport Your Users to Another Realm
Who needs the real world when you can create a virtual one? Immersive 3D graphics can transport your users to another realm and create an unforgettable experience. With advancements in technology, creating a 3D world is easier than ever. So why settle for flat and boring when you can go 3D?
Read More: 9 Fundamentals Of UI/UX | Designing Effective User Interface
3) Overstimulation – Sometimes More is More!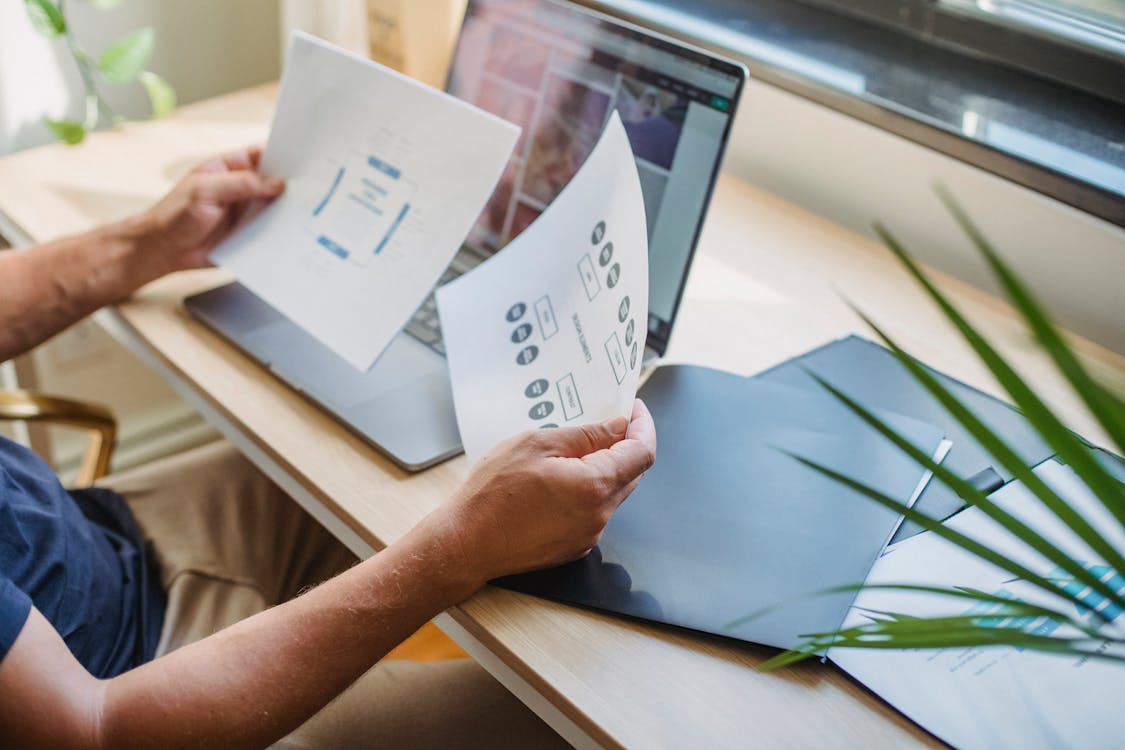 Are you tired of bland websites that don't stand out? Well, overstimulation is the answer! From vibrant colors to bold typography, overstimulation can create a visual feast for your users. It's like a party for your eyes! But be careful not to go overboard and give your visitors a headache. There's a fine line between dazzling and dizzying.
4) Parallax zoom scrolling – Add Some Interactivity to Your Website
Parallax zoom scrolling creates a sense of depth and movement as the user scrolls through your website. It's a simple yet effective way to add interactivity to your website and keep users engaged. It's like a magic trick that keeps your visitors on the edge of their seats.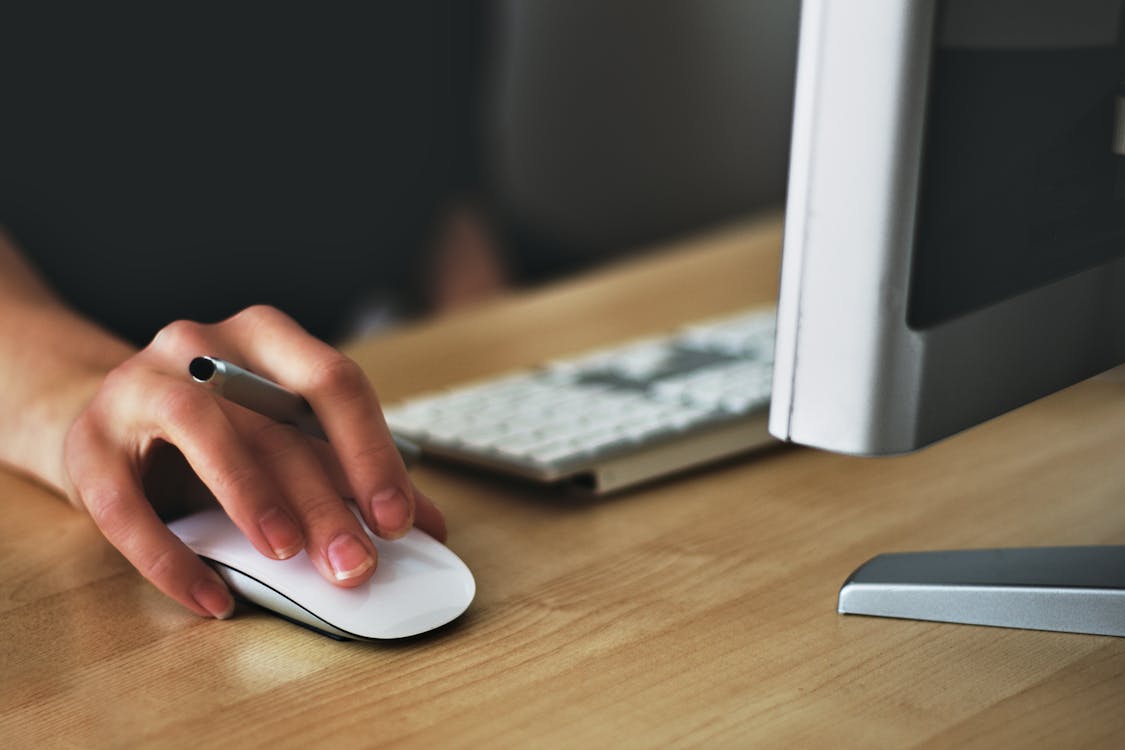 It's true that a lot has changed in web design trends over the years. Remember the good old days of dial-up internet and neon-coloured backgrounds? Well, '90s navigation is making a comeback! Think bold, bright colors and funky shapes that transport you back to the days of the Spice Girls and Tamagotchis. It's a fun and playful way to add personality to your website.
Read More: How to Make Merch for TikTok? | An Excellent Guide
6) Scrapbook aesthetic – Let's Get Crafty
Who doesn't love a good scrapbook? Well, you can bring that homemade feel to your website with the scrapbook aesthetic. Think paper textures, stickers, and hand-drawn elements that make your website feel cozy and personalized. It's a great way to showcase your brand's personality and stand out.
Read More: 10 Basic Elements of Design & Their Importance [ENOU Guide]
7) Overlapping text – Let Your Words Do the Talking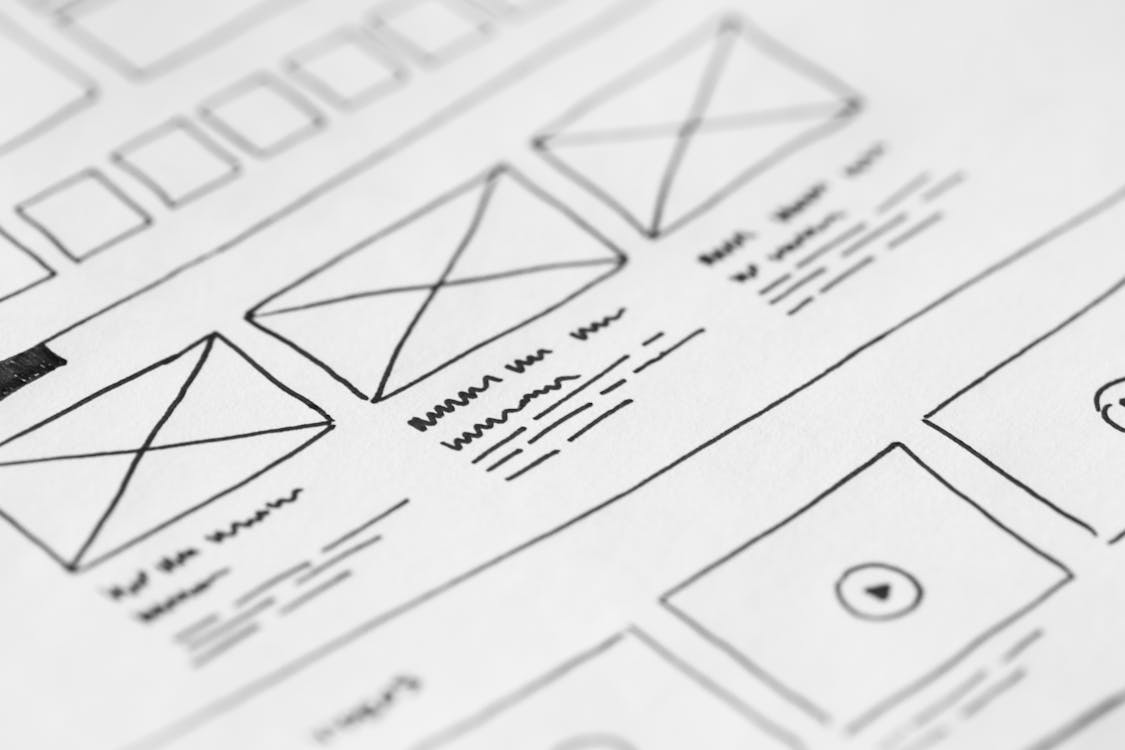 Tired of boring text layouts? Then it's time to get creative with overlapping text. This trend is all about layering and creating depth with your text. It's a great way to add interest to your website and highlight important information. So why settle for basic when you can go bold?
8) Typographic layouts – The Power of Words
Words are powerful, and you can make them stand out with typographic layouts. This trend is all about creating dynamic and visually stunning text layouts. From bold typography to unique placement, typographic layouts can add depth to your website that users will love.
9) Rehabilitating the 404 – Turning Errors into Opportunities
The dreaded 404 error page doesn't have to be a death sentence for your website. In fact, with some creative design, it can be turned into an opportunity. From funny animations to clever copy, there are many ways to turn a 404 error page into a memorable experience for your users. Don't let errors bring you down; embrace them and turn them into something positive.
Read More: 17 Web Design Mistakes You Should Try to Avoid
10) Colorful Gradients – Add Some Oomph to Your Design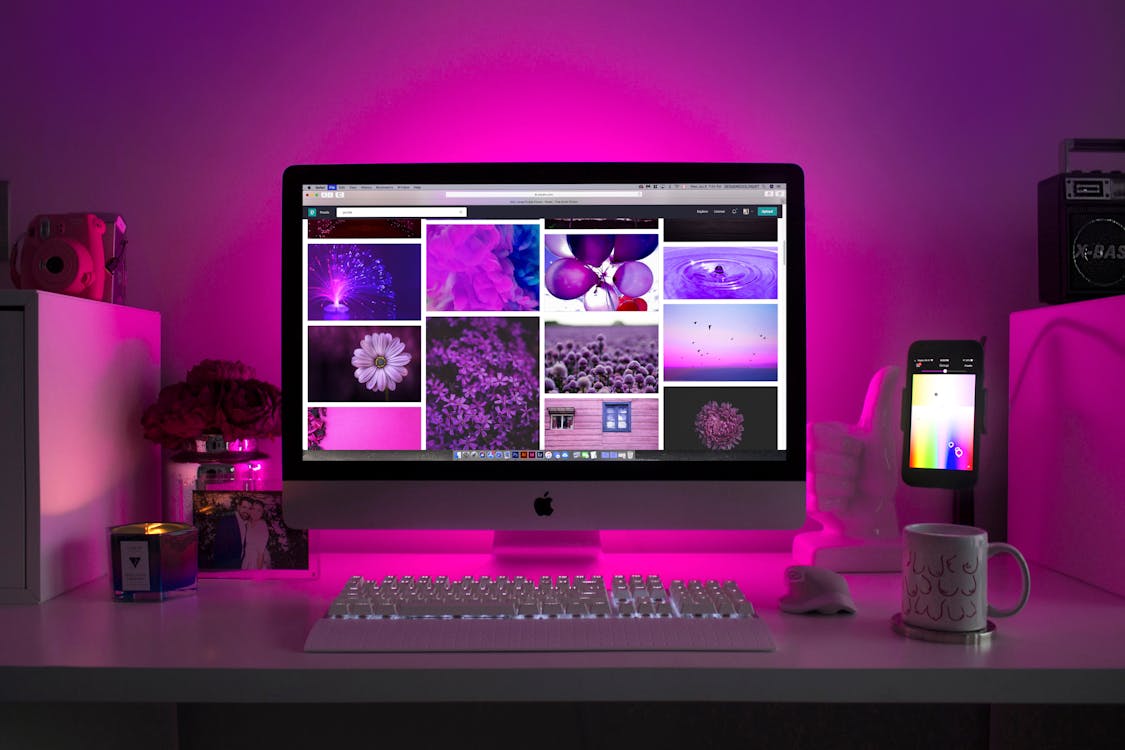 Looking to add some pizzazz to your website? Look no further than colorful gradients. These eye-catching color transitions can add depth and interest to your website. From soft pastels to bold brights, the options are endless. It's a great way to add personality to your website and make it stand out.
11) Emphasis on Product Photography – A Picture is Worth a Thousand Words
In the world of e-commerce, product photography is everything. That's why the emphasis on product photography is a trend here to stay. High-quality product photography can make or break a sale, so showcasing your products in the best possible light is essential. From clean and minimal to bold and dramatic, the possibilities are endless.
Read More: How to Design a Website in 15 Steps?
12) Minimal Vintage – Classic Styles with a Modern Twist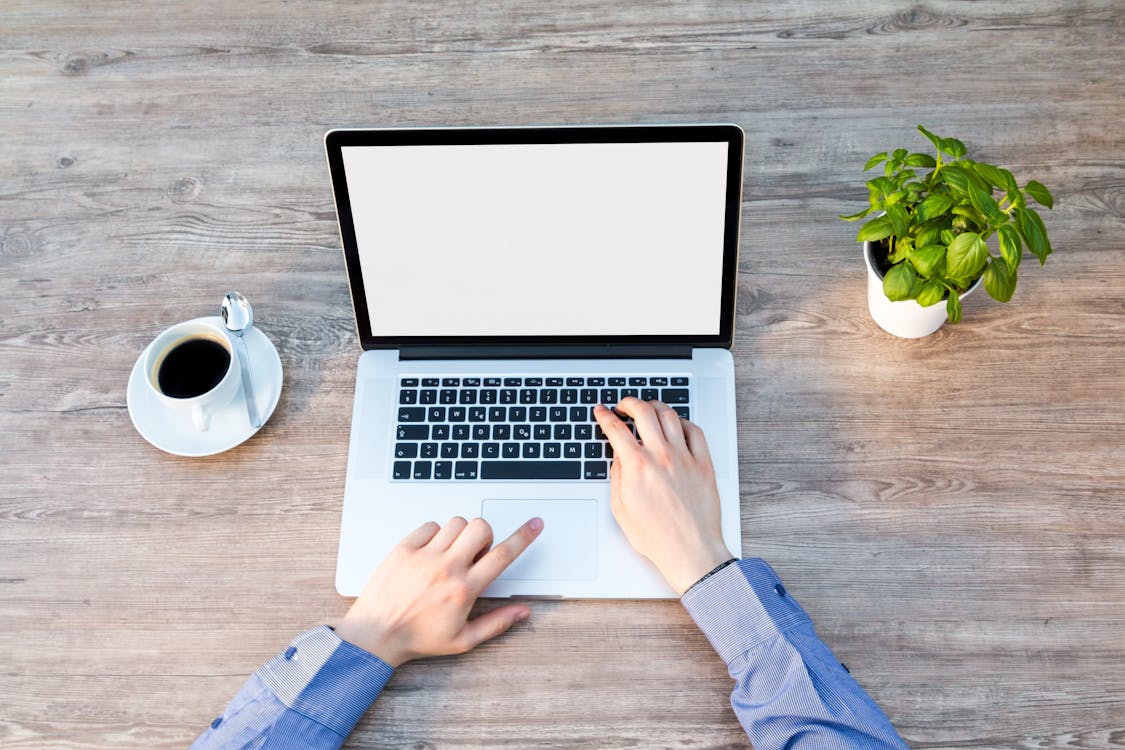 Everything old is new again, and the same goes for web design. The minimal vintage trend is about taking classic styles and giving them a modern twist. From retro typography to simple graphics, this trend is about pairing the old with the new. It's a great way to add nostalgia and personality to your website.
13) Full Height Homepage Hero – Make a Statement
Want to make a big impression right from the start? Consider a full-height homepage hero. This trend is all about using a bold and eye-catching image or video that spans the entire height of your homepage. It's a great way to make a statement and immediately grab your visitors' attention.
14) Data Visualization – Communicate Your Message Clearly
Data visualization is all about making complex information easy to understand. This trend, from graphs and charts to interactive data visualizations, is about communicating your message clearly and effectively. It's a great way to make your data more engaging and interactive for your visitors.
Read More: Data Visualization Web Design 2023 | Best Practices
15) White Space – Simple is the New Sophisticated
Sometimes less is more, and that's certainly the case with the white space trend. This trend is about using space to create a clean and sophisticated look. It's a great way to draw attention to your content and make it easier to read. Plus, it gives your website a modern and elegant feel.
16) Dark Mode – A Trend That's Easy on the Eyes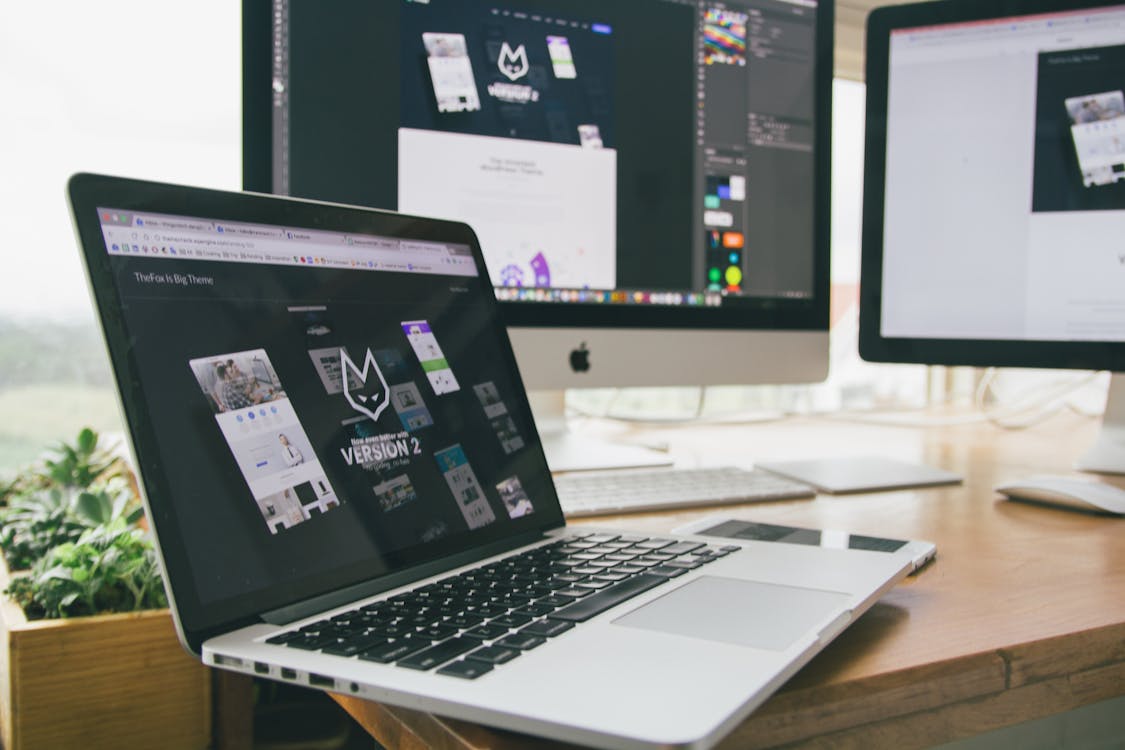 Dark mode has been gaining popularity in recent years, and for a good reason. It's easier on the eyes, saves battery life on mobile devices, and looks pretty cool too. The dark mode is all about using a dark color scheme for your website, making it easier to read in low-light conditions. It's a great way to give your website a modern and sleek look.
17) Full-Page Headers – Go Big or Go Home
Who says size doesn't matter? With full-page headers, you can make a bold statement and capture your audience's attention right from the get-go! Don't be afraid to go big and let your creativity run wild. Whether it's a stunning image, a captivating video, or a powerful message, your full-page header is your chance to make a lasting impression.
Read More: How to Make a Social Media Website in 2023? | 10 Easy Steps
18) Custom Illustrations – Bring Your Website to Life
Stock photos are so last year. With custom illustrations, you can add a personal touch to your website and showcase your brand's unique personality. The possibilities are endless, whether hand-drawn illustrations, digital graphics, or 3D animations. So why settle for boring when you can bring your website to life with custom illustrations?
19) Smart Video – Make Your Website Interactive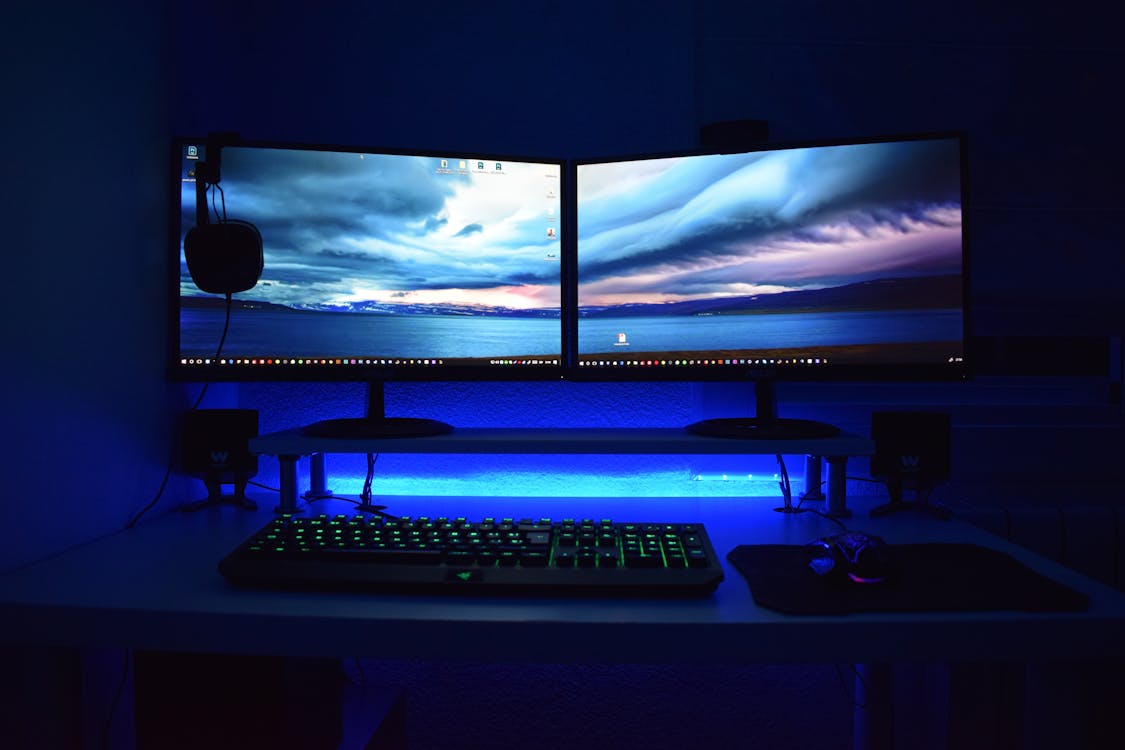 Gone are the days of static websites. Smart video is the new king of web design! With interactive videos, you can engage your audience and give them a dynamic and immersive experience. From product demos to behind-the-scenes glimpses, there's no limit to what you can do with smart video.
Read More: Wireframing For Responsive Design
We all know how frustrating navigating a website on our mobile devices is. That's why thumb-friendly mobile navigation is a game-changer! With easy-to-use menus and intuitive interfaces, users can seamlessly navigate your website from their smartphones and tablets. So don't let your users get lost in the abyss of your website – make it easy for them to find what they're looking for!
Read More: Best Tips on UX Design Strategy For Multiple Devices in 2023
Website Development Standards to Keep In Mind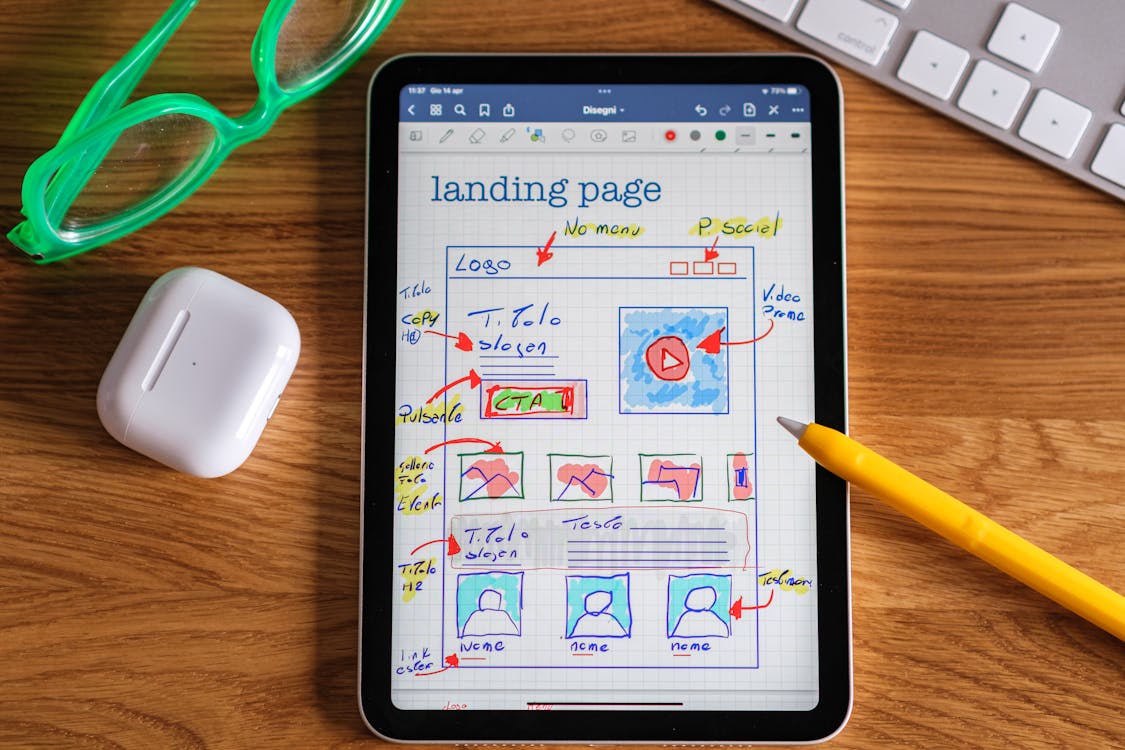 Your website is the first impression you make on your customers. That's why we've compiled a list of the most important things to remember when designing your site.
1) Mobile-First Design
Today, more than ever, users are accessing websites from their mobile devices. That's why mobile-first design is an absolute must! With a mobile-first approach, you can ensure that your website is optimized for mobile devices first and foremost. Don't get left in the dust; ensure your website looks and works great on any device!
Read More: Emotionally Intelligent Design for Mobile UX
2) SSL Certificates
In today's digital age, online security is more important than ever. That's where SSL certificates come in. With an SSL certificate, you can ensure your website is encrypted and secure, giving your users peace of mind when browsing your site. Plus, Google loves SSL certificates, so having one can boost your website's search engine rankings!
3) Accessibility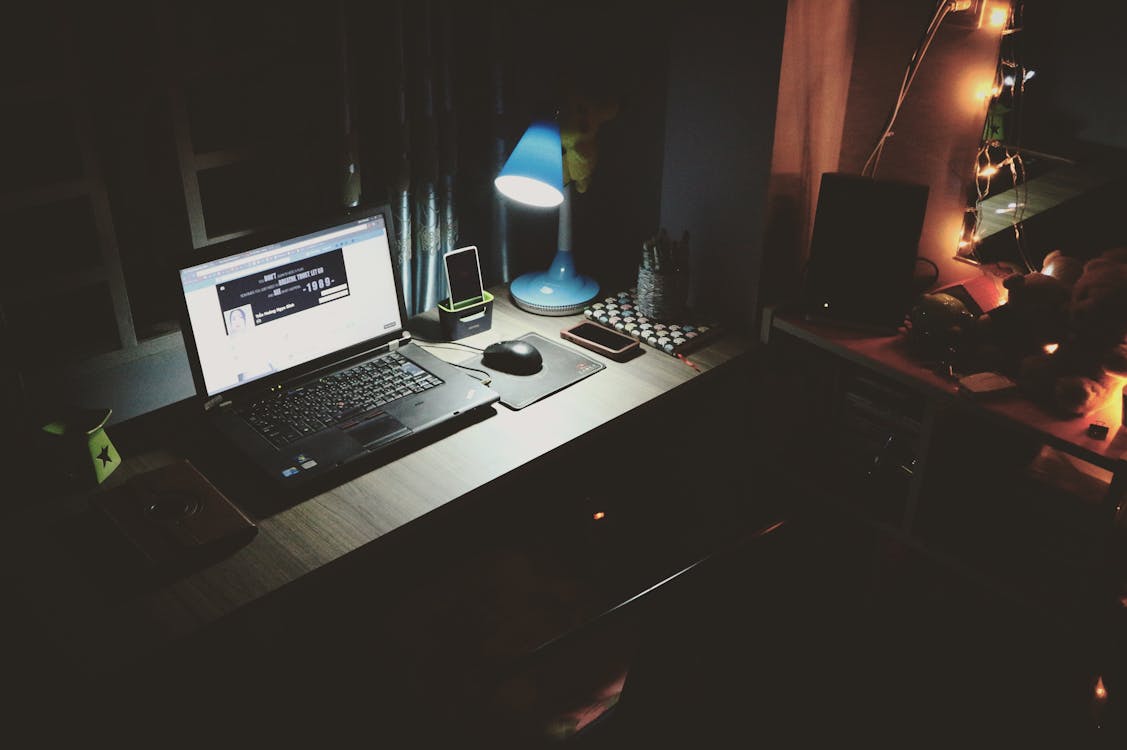 Accessibility should be a top priority for any website developer. This means ensuring your website is accessible to users with disabilities, such as vision impairments or mobility issues. Ensure your website is designed with accessibility, with features like alt text for images and clear, easy-to-read text.
Read More: Accessibility Design at Scale | Best Tips for 2023
4) Content Management Systems
Content management systems (CMS) like WordPress and Drupal make creating a professional-looking website easy. With a CMS, you can easily manage your website's content, update pages, and add new features without extensive coding knowledge.
5) Browser Compatibility
Not all users browse the web using the same browser. That's why browser compatibility is essential. Ensure your website is tested and optimized for all major browsers, including Chrome, Firefox, Safari, Bing and Edge. This ensures that your website is accessible to all users, regardless of their preferred browser.
Read More: Chrome Extension Development in 2023 With Best Tips
6) Search Engine Optimization (SEO)
If you want your website to be found by users, it must be optimized for search engines. This means using best practices for SEO, such as including keywords in your content, optimizing your images, and building high-quality backlinks. By optimizing your website for search engines, you can ensure that your website stands out from the crowd and attracts more traffic.
Bottom Line
In conclusion, these trends will make your website stand out. But it's not just about following the latest trends. As we've seen, there are also essential web development standards that every website should adhere to. By incorporating these standards into your website development process, you can ensure that your website is modern, secure, user-friendly, and optimized for search engines.
But the most important thing is to keep your website relevant and engaging to your target audience. Remember, web design is both an art and a science, requiring a delicate balance between form and function. So have fun, be creative, and always keep your users in mind. With these tips and trends, you'll be well on your way to creating a beyond-trendy website!
FAQs
Do I need to follow all the latest web design trends to have a successful website?
No, you don't need to follow every single trend. Instead, focus on the ones that align with your brand, audience, and goals. Experiment with new trends and techniques, but ensure they enhance your website's functionality and user experience.
Are web design trends just a passing fad?
While some trends may come and go, others are here to stay. For example, mobile-first design and responsive design are not just passing fads but are now considered essential for any modern website.
What are web design trends?
Web design trends are popular design styles or techniques for creating modern and visually appealing websites. These trends include full-page headers, custom illustrations, smart videos, and thumb-friendly mobile navigation.